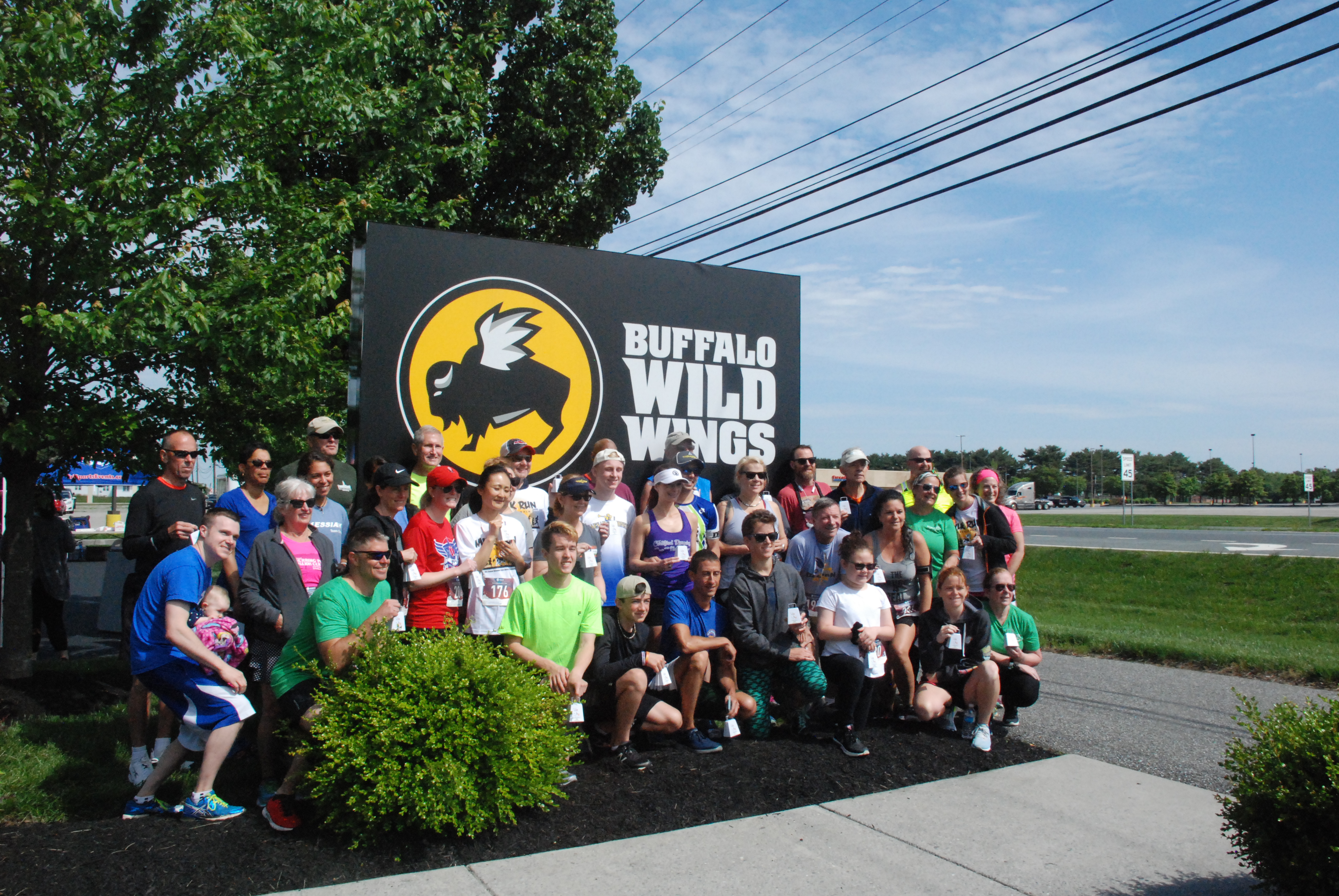 Sixty-nine runners and 31 walkers participated in Delaware Farm Bureau Foundation's sixth annual 5K Milk Run/Walk on May 11. The goal was to raise a combined $10,000 for the Ministry of Caring's "Milk for Children Fund" and the Delaware Food Bank for its "Delaware Backpack Program" which provides food for at-risk children on days when federal school meal programs are not available.
The Milk Run was held in a new location this year, with participants setting out from the parking lot of Buffalo Wild Wings across from the Blue Hen Corporate Center in Dover. They traversed the flat, scenic rural landscape of the St. Jones Isaac Branch Trail. The trail is paved, which made it perfect for parents with strollers.
Silas Klair, 4-year-old son of Shay and Erik Klair of Hockessin, won the Kiddie K race for youth 10 and under by a shoe in a neck-in-neck finish, with Brant Bobola, son of Teddy and Rebecca Bobola coming in second.
Andrew Jakubowitch of Dover was the first male to cross the finish line, clocking in at 17 minutes and 33 seconds. Second was Logan Dunn of Camden at 18:24. The first female was Erin Jakubowitch with a time of 20:34.
This was a TriSports "sanctioned race." All participants received a quality 2019 Milk Run 5K Run/Walk Per
formance Tech Shirt and top finishers in several age categories won awards.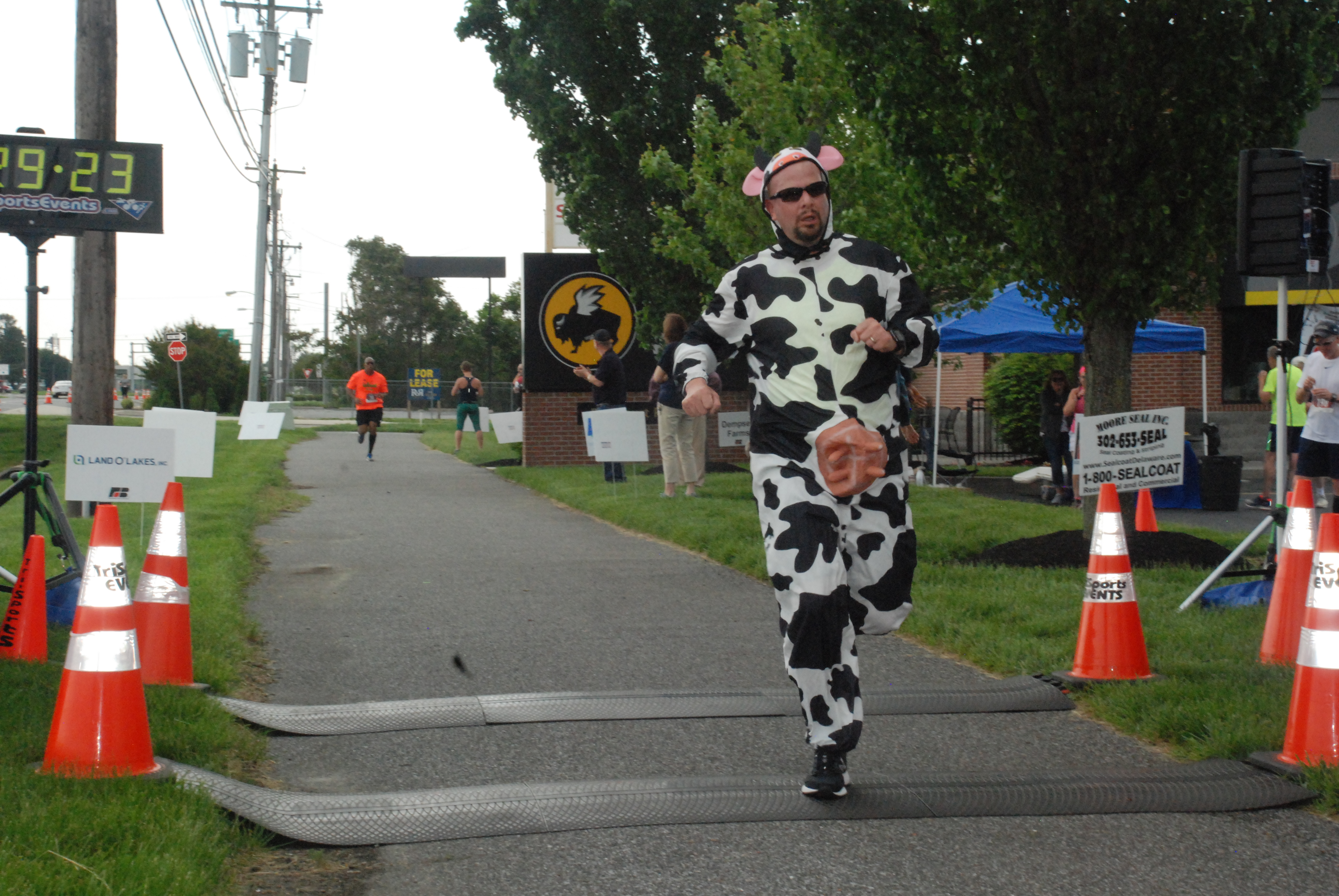 Since its conception by the New Castle County Farm Bureau, the Milk Run has been able to contribute nearly $73,000 to the Ministry of Caring and the Middletown Neighborhood House. The effort was begun seven years ago when Scott Unruh, then president of the New Castle County Farm Bureau, attended a Ministry of Caring event where he learned that the Ministry had lost its funding to purchase milk for the morning program for children due to a bank merger. The deficit was $10,000. Unruh's reaction was that Farm Bureau should figure out how to make up the deficit. What better cause for a Farm Bureau than to help provide milk for hungry children?

Under his leadership, New Castle County Farm Bureau took on the challenge with the help of the Delaware Farm Bureau Foundation. The next NCCFB president, Stewart Ramsey, continued the endeavor.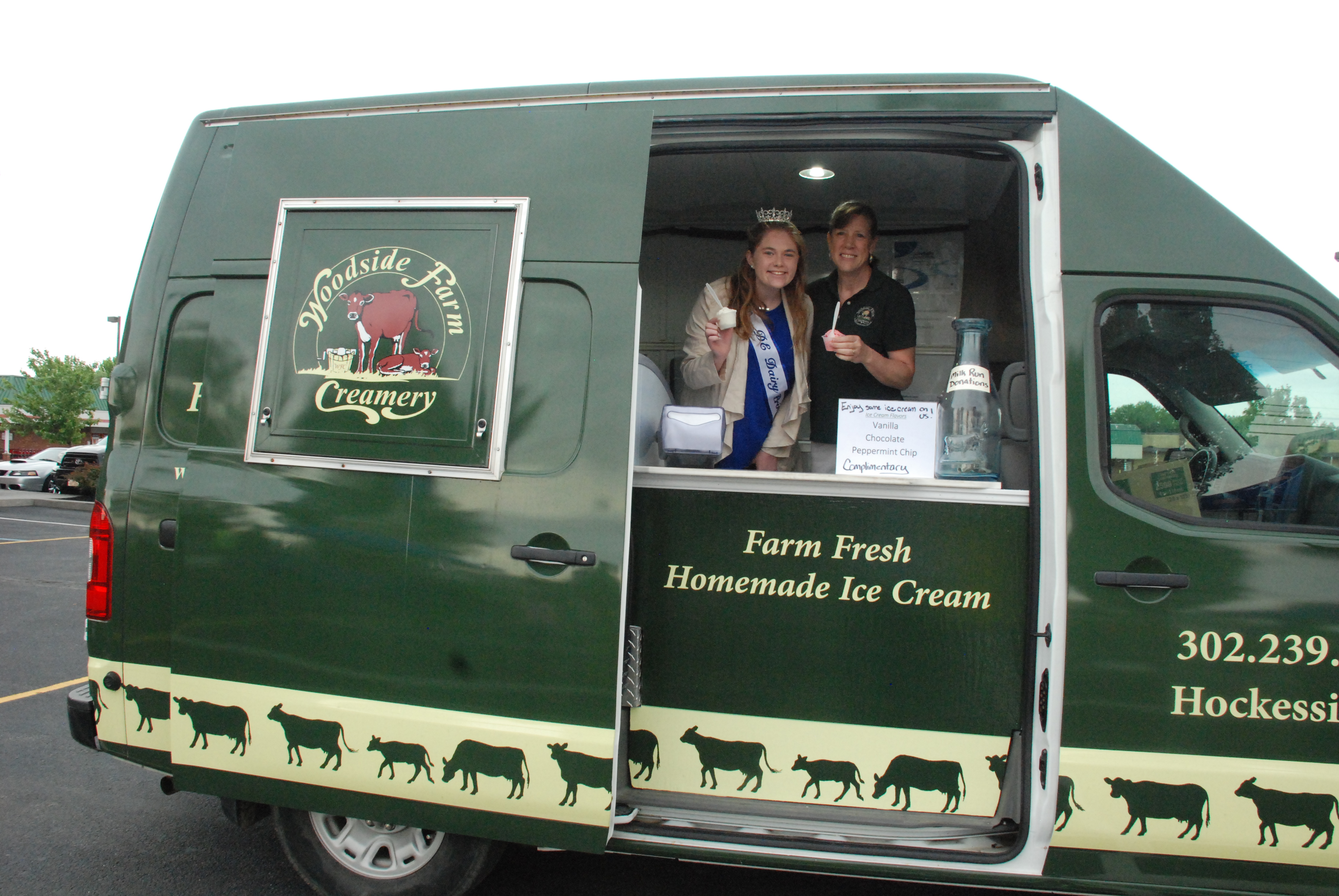 "It was a team effort," Ramsey said. "We exceeded our goal of $10,000 the first year and in later years
added the Middletown Neighborhood House. The board wanted to impact more people. It's now a statewide program."

Ramsey and Janet and Jim Mitchell of Woodside Farm Creamery were honored at the Ministry of Caring's Recognition Banquet where they received "The Caring Bowl of 2019" which honors those who have given generously of their time, talent and treasure in dedicated service to the poor over many years.
Sponsors donating $500 or more for this year's race were Dairy Farmers of America, Delaware Department of Ag, Delaware Electric Cooperative, Dempsey Farms, Farm Credit, Fulton Bank, George Clay & Sons Inc., Hoober Inc., HyPoint Dairy, Land O'Lakes, New Castle County Council, New Castle County Farm Bureau, Saul Ewing LLP, Syngenta, and Woodside Farm Creamery.