Our Mission: The Delaware Young Farmers and Ranchers' objective is to attract hard-working agricultural professionals and advocates through professional development and social networking activities; to empower future Delaware Farm Bureau leaders and increase interest in agriculture as a way of life.
Young Farmers and Ranchers Committee Members
Teddy Bobola, State Chair
Jonathan Moore, Vice Chair
Travis Voshell, NCFB Chair
Michael Lynch, KCFB Chair
Steve Breeding, SCFB Chair
Mollie Lynch, Secretary
Melissa Urian, Financial Liaison
Rebecca Paoletti, Assistant Financial Liaison
Scholarship National Leadership Conference
YF&R National Leadership Conference
Held in the beginning of February each year, the conference is a learning opportunity for Farm Bureau's young farmers and ranchers to increase their knowledge about leadership development skills, agricultural issues and netw­­ork with other young farmers and ranchers from around the entire country. In the past, the conference has been held in places like Orlando, Florida; Phoenix, AZ, Honolulu, HI; and Grand Rapids, MI.
Delaware State Fair Antique Tractor Pull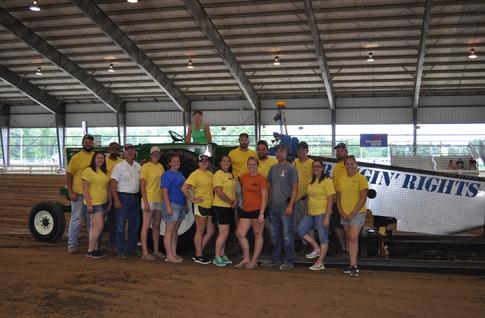 Delaware State Fair Antique Tractor Pull
One of our most popular events during the year; it is a tractor pull for antique tractors only. People enter from around the Delaware, Maryland, Virginia and New Jersey area.
Thank you for everyone who participated in the 2019 Antique Tractor Pull! Your support is greatly appreciated! Keep an eye out for the date of the 2020 Antique Tractor Pull!
Strawberry Festival
Our annual Strawberry Festival is held in May!
Have fun in the Fun Zone with games, visit our petting zoo, and tour the farm in our hay ride! You can also enjoy concessions such as pulled pork, hot dogs, chips, water, soda, ice cream and strawberry shortcake!
Proceeds from concessions and wristbands go towards our YF&R Scholarship and educational programs.
Old Dover Days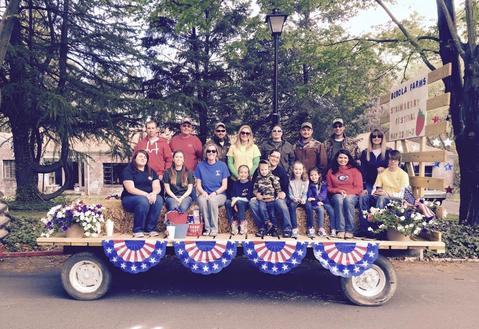 Old Dover Days is a great way to get our group exposure to the entire community in the Dover area. Every year, we enter the parade with our float and hand out candy to parade viewers to promote our programs!