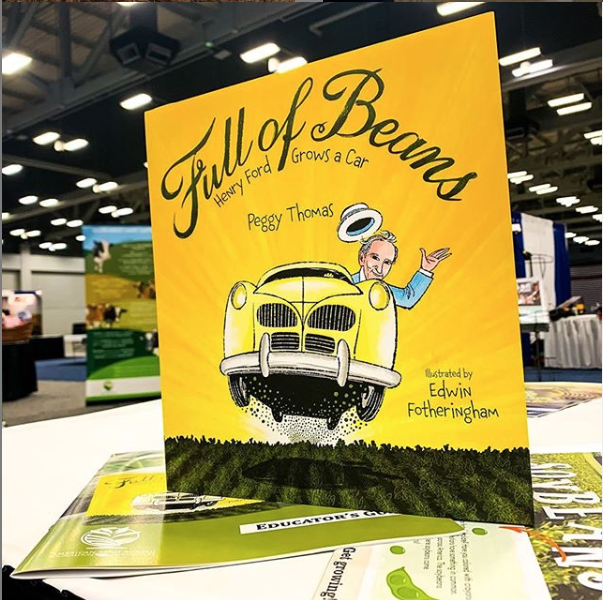 Hand-crafted book barns stocked with "ag-accurate" books headed to several schools in New Castle County earlier this year thanks to the Delaware Farm Bureau and passionate volunteers.
The program began in 2015 after local farmer and president of the NCC Farm Bureau Stewart Ramsey saw a similar project run by another farm bureau. In bringing the idea home, his father-in-law came on board to help make the first book barn.
More were crafted by fellow NCC farmer, Jimmy Correll, and Smyrna FFA members; Tom Barthlemeh from Sussex County is in the process of building more.
Grant funds made available last year through the USDA helped speed up the process and afforded the Delaware Farm Bureau the opportunity to purchase "ag-accurate" specialty crop books for the barns.
Over the past year, more than 25 barns have been introduced into schools throughout the state.
Initiatives like these highlight the importance of ag literacy which helps people understand ". . . the relationship between agriculture and the environment, food, fiber and energy, animals, lifestyle, the economy and technology," according to the American Farm Bureau Foundation's website.
The national organization takes ag literacy to another level by designating an AFBFA Book of the Year annually.
The 2020 awardee, Peggy Thomas, took the opportunity to combine ag literacy with a splash of history in her book, "Full of Beans."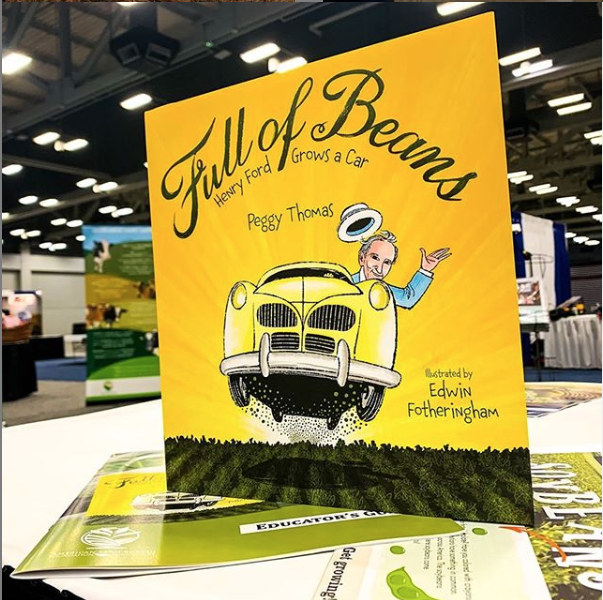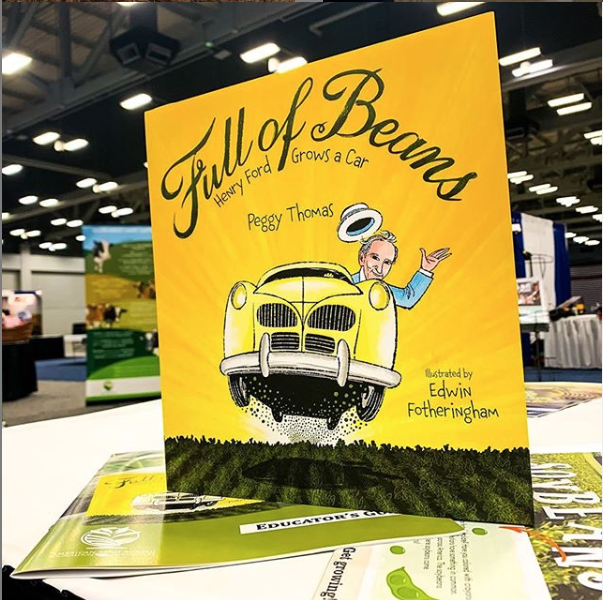 "In a nutshell, Full of Beans is the story of how Henry Ford created a car with soybean plastic body parts. That's the hook; the weird fact to get kids reading. But the fuller story is about Henry Ford's compulsion to recycle and create sustainable 'green' manufacturing. Sounds familiar, right? Many companies are doing the same thing today. I hope young readers will wonder why? Why be sustainable? Why, if we started so long ago, haven't we figured it out yet," she writes in a post for the AFBFA website.
"Although it's technically a historical biography, it is also my way of connecting kids to the larger world around them. For example, when they read the long list of products that contain some part of the soybean, I hope they look around and ask: Is there soy in my crayon? Are there soybeans in my desk? How many soybean products have I eaten today," she adds.
"Full of Beans" is just one of the "ag-accurate" books found inside book barns given to schools by the Delaware Farm Bureau.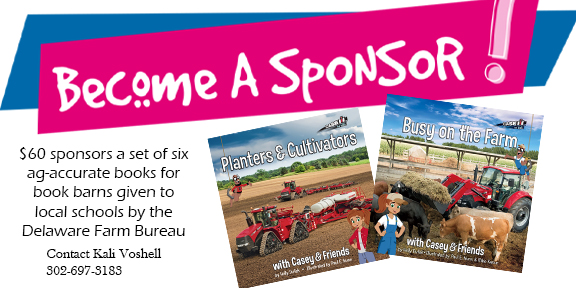 The books and the barns are accompanied by a one-time reading at the school by an agriculture supporter, many times a volunteer who is also a member of the Farm Bureau.
To schedule a reading and book barn delivery at a local school or to sponsor a set of six books for the barns at $60 each set, contact Kali Voshell at the Delaware Farm Bureau office at 302-697-3183 or email her at kali.voshell@defb.org.