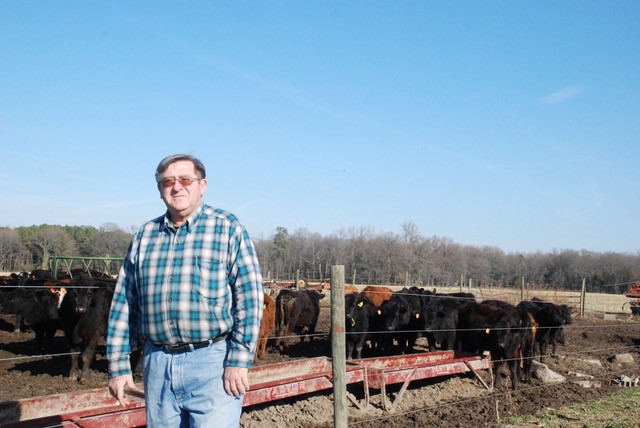 Richard Wilkins, who farms in Greenwood, was elected president of Delaware Farm Bureau at its annual meeting Dec. 3.
Wilkins, who received DFB's "Distinguished Service to Agriculture Award" in December 2015, was elected president of Kent County Farm Bureau in October 2017. A past treasurer and past vice president of KCFB, he had been president of the Young Farmers and Ranchers in the mid-1980s, and he and his wife, Donna, were Young Farmer Achievement Award winners in 1988.
Since 2002, Wilkins has also been active in the Mid-Atlantic Soybean Association, where he was president from 2005 to 2010 and represented that organization at the national level. He then served on several American Soybean Association committees and served as ASA treasurer for two years before being elected ASA vice president, which led to the presidency and then chairman of the board. While his duties at the top of ASA have terminated, he continues to serve on the ASA board, where his main committee assignments are the Farm Bill & Crop Insurance Advocacy Team and the Farm Bill Task Force. He has been the ASA representative to the National Coalition for Food & Agricultural Research since 2010 and is currently NC-FAR's vice president as well as serving as a director on the Supporters of Agricultural Research (SoAR) Foundation Board.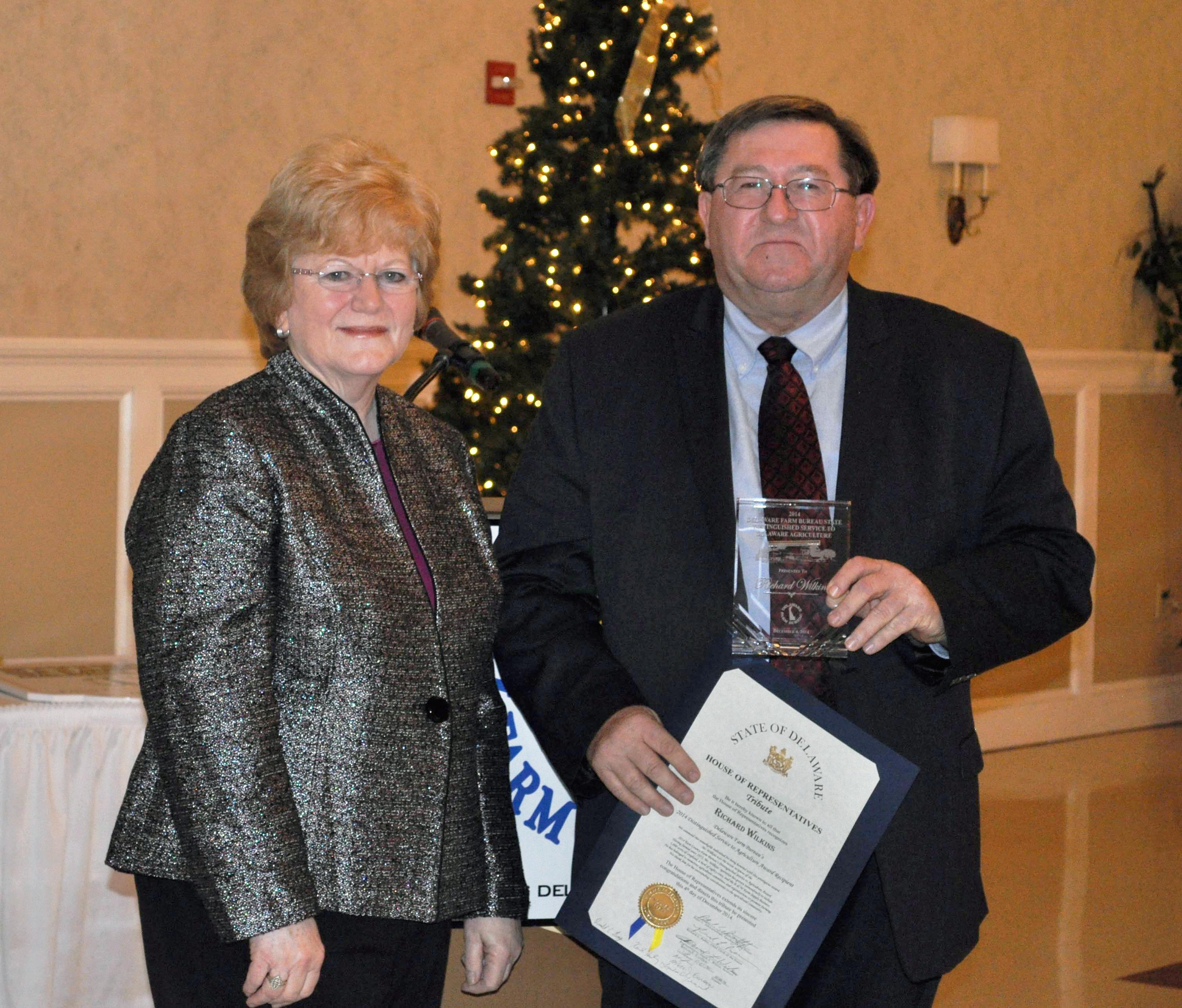 How did a farmer from Delaware, which grows soybeans on about 165,000 acres, compete with farmers from states like Iowa, with 6.5 million acres of soybeans, to take the helm of ASA?
By being friendly, positive and building relationships, Wilkins said. "Farming in central and lower Delaware is not much different from commercial agriculture in Midwestern states." Another thing that helped him, he said, is that Delaware is about 20 years ahead of other watersheds across the country dealing with regulation pressures on water quality and nutrient management issues. His experience makes him a resource for others just beginning to feel pressures on the freedom to operate because of those issues.
Wilkins has been growing soybeans since he was a teenager. By the time he graduated from Milford High School in 1976, he was tilling 65 ares of grain, raising beef cattle and growing hay and straw for horse farms. He double majored in ag business management and ag education at the University of Delaware. He and his wife, Donna, purchased their first farm, 150 acres,  in 1992. By 2000, it had grown to 300 acres of cropland, 1,000 acres of rented cropland and a direct marketed beef enterprise. He grows about 400 acres of soybeans, 400 acres of corn, 250 acres of wheat, 150 acres of barley, 300 acres of vegetables and 400 acres of hay. In 1998 Wilkins became a Vermeer retail hay equipment dealer, which blossomed into a full-service machinery and equipment dealership, B & W Farm Supply.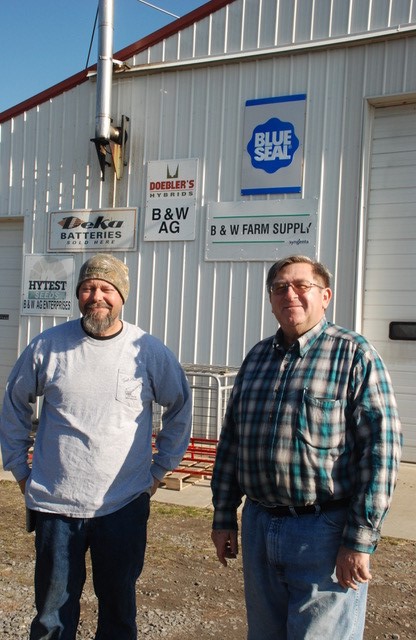 Serving as an officer of ASA kept him away from home quite a bit. "I have been to China three times, twice speaking at the Global Food Security Summits. I've delivered messages on USA's sustainable farming practices during many trade missions to EU member nations, Japan, Indonesia and, more recently, at the first Buyer's Conference for the Asian Sub-Continent region. Advocating and negotiating for increased market access into the emerging global economies has been a passion, as well as eliminating the non-tariff trade barriers that exist in many established economies," Wilkins said.
"The only reason I can do what I do is that I have a very marvelous wife who helps to keep things from falling apart while I'm away from home. She and my nephew, Christopher Neibert, are the backbone of our farming and business operation."