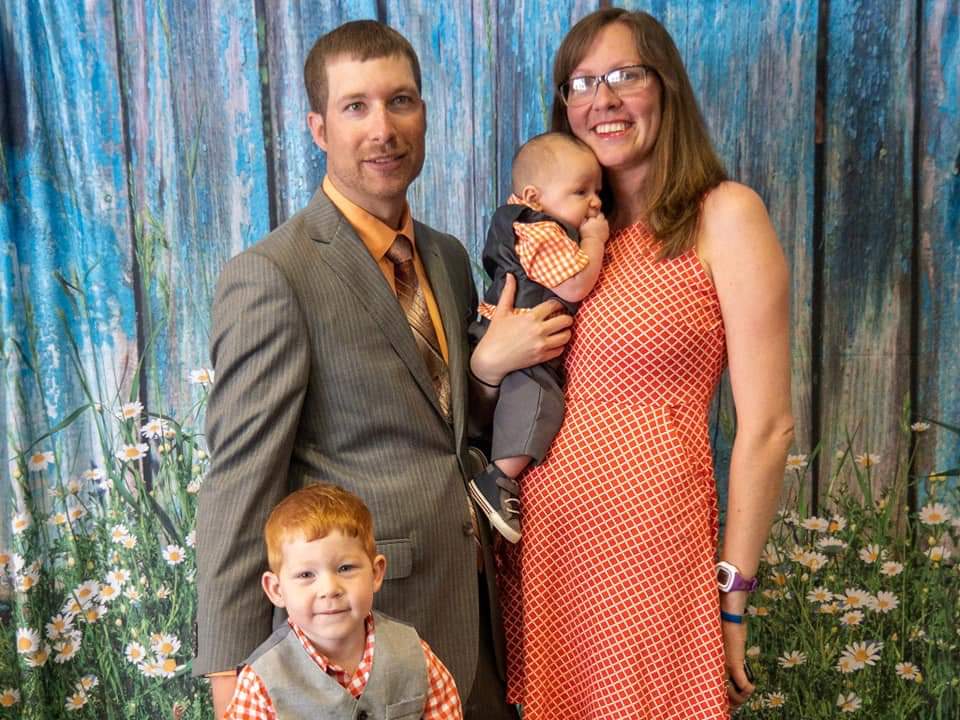 Growing up on the family farm, Theodore "Teddy" Bobola. learned about hard work, commitment and the joy in watching something sprout from the ground up.
Now, he and his wife Rebecca get to share those values with their own children on the same farm while advocating for the industry as active members of the Delaware Farm Bureau.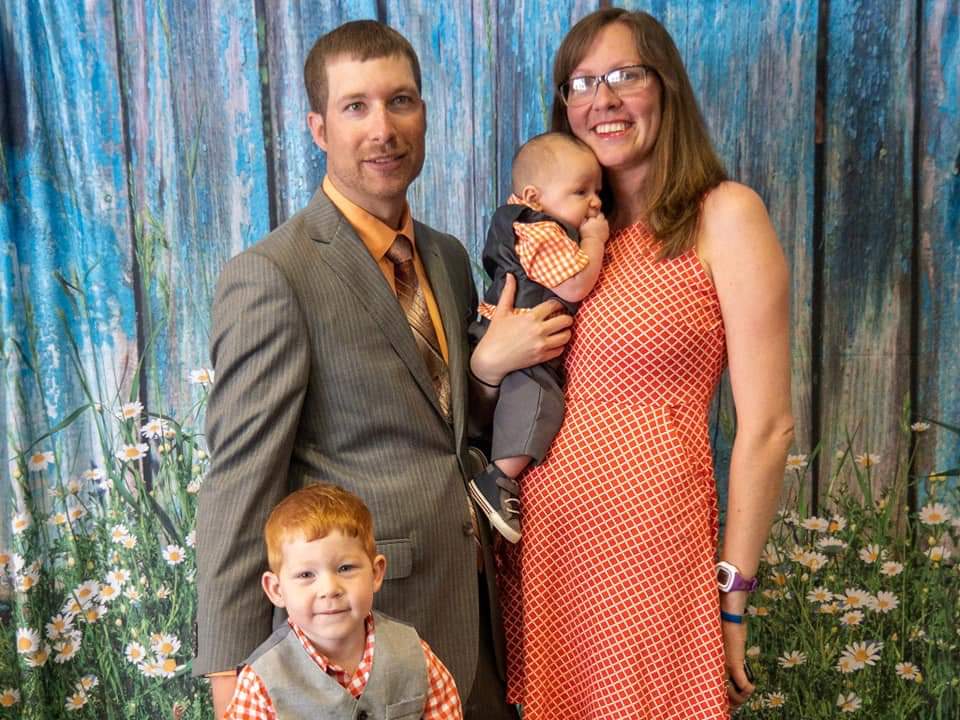 Theodore chairs the Young Farmers and Ranchers Committee, YF&R, and sits on the Kent County Farm Bureau Board. Rebecca volunteers for the YF&R and chairs the Kent County Women's Committee.
Together, they have two young boys who can often be found playing in the dirt or trying to work on the farm equipment just as their father and his father did at their ages.
"I always say it's more of a lifestyle, farming, than it is your career. It's just the way you raise them up and train them to have a love and passion for things and stuff that you enjoy or that I got from my dad," Bobola said. "Having them out at the farm, they can be outside playing, especially our three-year-old. They like to play outside a lot. They're not always stuck inside."
But there's a fine mix of playtime and work to be found at Bobola Farms just west of Dover.
Rebecca works full-time outside of the farm as a biologist with the state of Delaware but helps around the family farm when available.
For Theodore, working around the farm is a full-time job and lifestyle. He even earned a college degree in ag business from Delaware State University to help enhance the farm.
"At the family farm, it's about 1,200 acres. We do corn, wheat, soybeans, small grain. We own about half that; the other half we rent. We have six chicken houses in the back," Bobola explained. "My mom also has, down front, a full-time florist shop and we have a greenhouse and nursery operation, also."
While the farm is owned by Theodore and Maria Ellen Bobola, "Teddy's" parents, the younger Bobolas have started taking on some of the responsibility around the farm.
"I do a little bit of everything," Bobola said. "One of those chicken houses back there, one of the newer ones, is actually mine. Basically, I run the chicken houses. I run ours and then I work in dad's. I help dad in the fields and a lot on the farming side, doing a lot of the computer work. We got a lot of precision planning going on in our tractors and in the fields. I do all of the planning work on that as far as getting the computers ready and everything and working with dad as far as getting our compilation and stuff."
Engaging with the Delaware Farm Bureau has helped Bobola stay aware of issues relating to farming which could greatly impact the work they do at Bobola Farms.
"I think it's more of an eye-opening experience because you really get to see how the process works. If you get the opportunity to sit on your county board and move up, you get the chance to see how politics really works and how laws are implemented or how you're going to try to fight against them and negotiating. It really gives you a sense of urgency or awareness of where farming is and where we need to move forward," he said.
"We've been really working hard the last couple of weeks trying to get more young people involved in YF&R. We have a pretty good core group of young farmers in Kent County, but not too many in New Castle and Sussex Counties and there's plenty of young farmers out there. I really would like to invite anyone in any counties that's a young farmer or someone who has a passion for agriculture to know that YF&R is good for them. It's really good to get involved. If we don't get involved, the next time you know someone is going to come along and tell you how you have to farm."
To get involved with YF&R or another opportunity at the Delaware Farm Bureau, visit defb.org or call Kali Voshell at 302-697-3183.