Delaware Farm Bureau Committees
The Delaware Farm Bureau's committees are a great way to get involved! Our committees participate in various programs, such as the YF&R Antique Tractor Pull, awarding scholarships to deserving students pursuing a degree in agriculture, and educating the public on the importance of Delaware agriculture! 
The Delaware Farm Bureau Women's Committee participates in various programs, including Food Check-Out Day, & Ronald McDonald House. The committee also manages the Delaware FB Food Booth at the Delaware State Fair, with proceeds benefiting scholarships & other projects.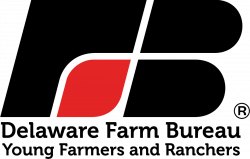 The Young Farmers and Ranchers Committee includes both men and women, ages 18 to 40, with the objective of providing leadership in building a more effective Farm Bureau, preserving individual freedoms, and expanding opportunities in agriculture.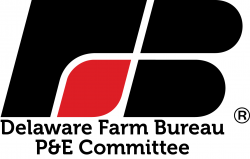 The Delaware Farm Bureau Promotion and Education Committee is dedicated to partnering with Delaware farm families to create relationships with our neighbors and consumers, to promote Delaware's number one industry, and to educate the public and farmer alike.