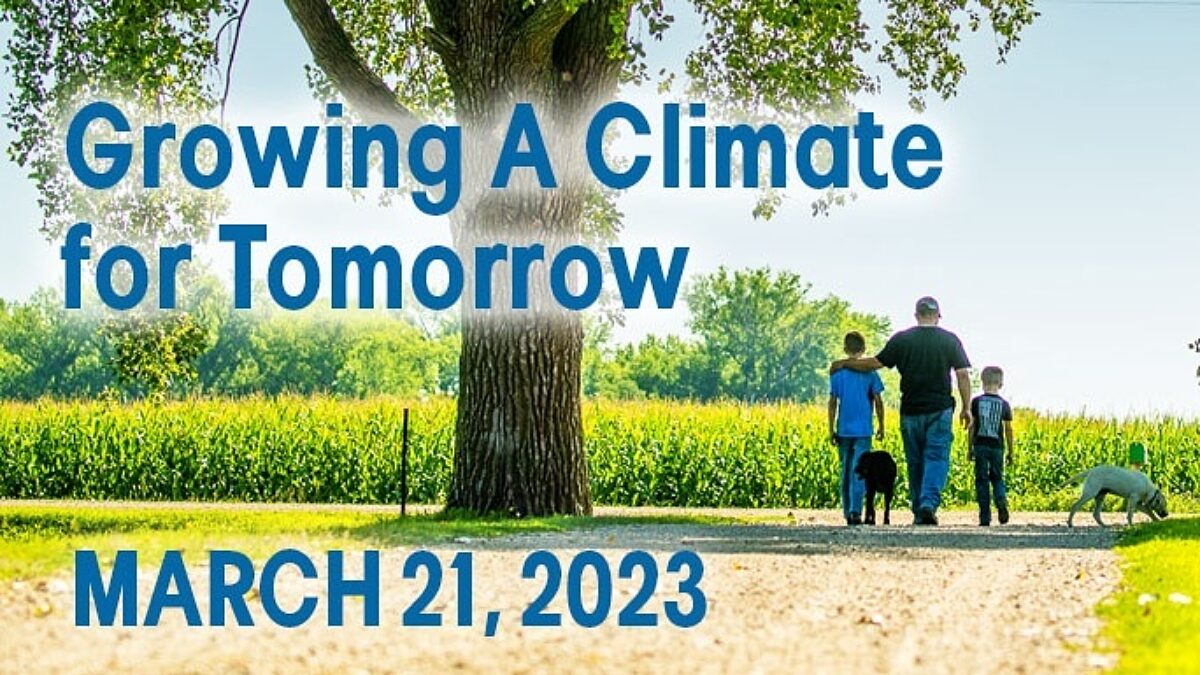 Farmers and ranchers work every day of the year to make sure food is available to Americans across the country. But one day is set aside to celebrate those hard efforts – National Ag Day.
Now in its 50th year, the yearly celebration of the hard work of farmers and ranchers is set for Tuesday, March 21, this year.
"Ag Day is very special. We really do work hard to make sure our food is safe and plentiful, and that agriculture becomes more sustainable every year," Delaware Farm Bureau Executive Director Don Clifton said. "We hope Delawareans take this day to thank their local farmers and support farming businesses by purchasing local farm products, sharing their news on social media or planning a trip to an agritourism site."
American Farm Bureau Federation President Zippy Duvall spoke about National Ag Day during an AFBF podcast recently. He said, "National Ag Day is a celebration of the food and fiber community that has been taking place since 1973. This is the 50th anniversary of Ag Day. There will be activities in Washington D.C., including a National Ag Day proclamation at USDA where I will be participating. There will also be activities across the country."
He added that anyone can register for a virtual Ag Day event focused on this year's theme, "Growing a Climate for Tomorrow" online at agday.org.
The theme focuses on sustainability and how farmers work to create a better tomorrow through their agricultural work.
Duvall said in his weekly blog post this week, "Farmers are not at the finish line when it comes to sustainability, we're at the forefront. We want to keep doing better because we know first-hand how important our natural resources are. What's more, we can see immediately the impact that weather and climate have on our crops and land because we have our boots in the soil tending our crops, trees and animals every day. As I like to remind folks, sustainability isn't a buzzword to us. It's just what we do."
Support your local farmers
In honor of National Ag Day, the Delaware Farm Bureau encourages consumers in the First State to support local farmers.
Join the Delaware Farm Bureau and help advocate for farmers and educate consumers. We have options for farmers, professionally engaged and farm community members.
Shop at a farmers market or join a CSA (Community Shared Agriculture).
Ask your local grocery store to supply foods from nearby farms.
Take a minute to connect with your local farmer. Ask them about farming and thank them for what they do.
Engage with your local farm and farmer on social media. Comment on, like and share their posts to help get the word out about their business.
Tell your local farmer about the Farm Trail App, through AFBF, where they can upload their agritourism venture to help others find out about their business.
Buy meat in bulk.
Plan a visit to a U-Pick farm.
Order out from a restaurant that uses locally sourced produce and meats.
Share the word about your favorite local farmers.
For more up-to-date information from the Delaware Farm Bureau, visit www.defb.org.