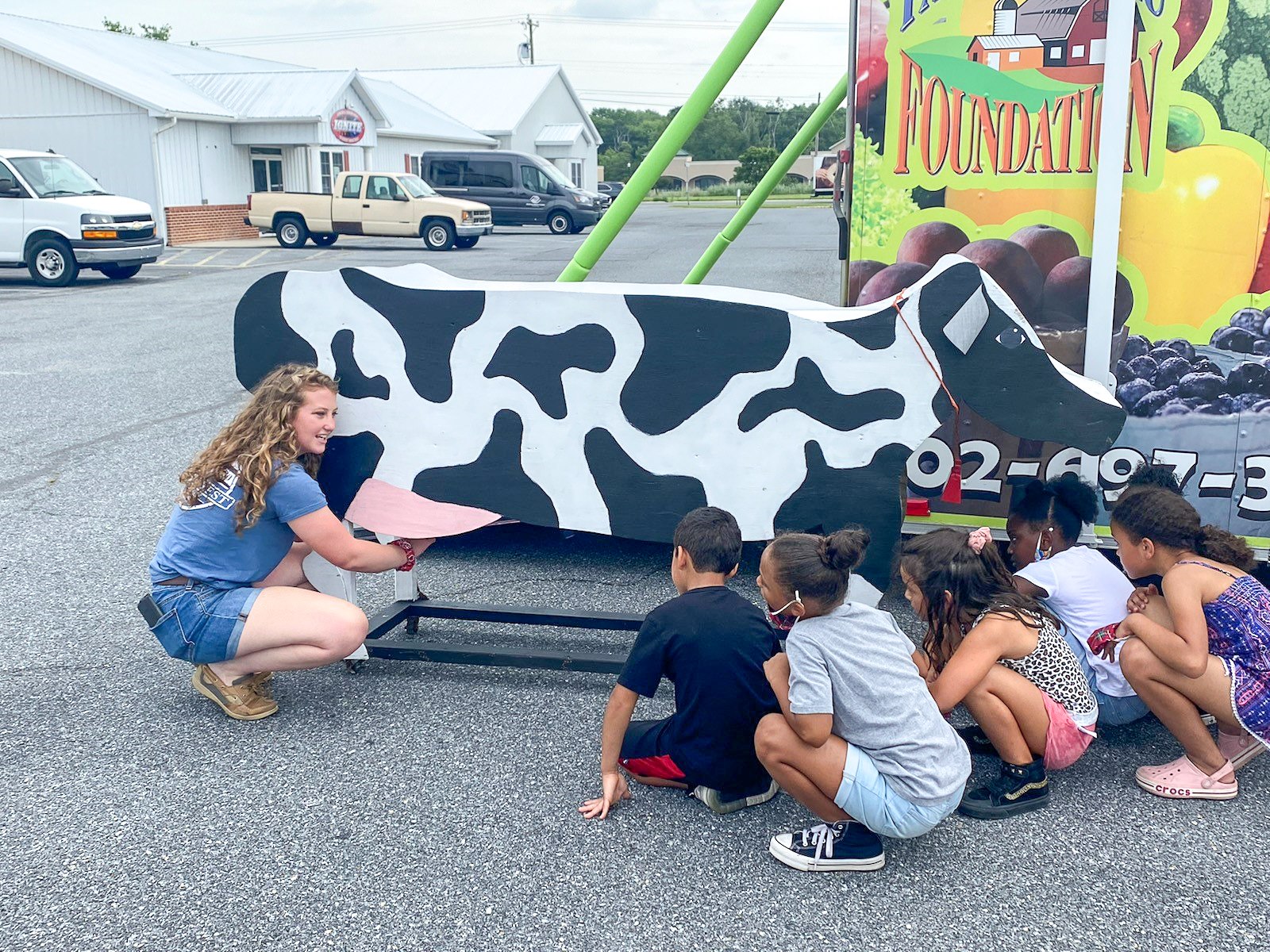 School is out for the summer and hands-on learning is in with the help of the Delaware Farm Bureau Foundation's Mobile Ag Lab.
The traveling trailer is already scheduled to visit summer camps and other groups across the state with room for more on the calendar, according to Foundation Coordinator Kali Voshell.
It comes with different lessons for students, including a farm equipment matching game, fun fact boards with agricultural pictures and questions, and a lunch box lesson on balanced meals and diet. They can also visit with Della the Cow (a wooden model cow) and try to milk her while learning state-related facts about dairy cows and spin the wheel to learn about which ag commodities turn into various ag byproducts.
"It's been fun working with the ag lab," DEFB Foundation Intern Audrey Hastings said. "It's important for the kids to understand how their things are made and I'm glad to be a part of that."
The ag lab can be scheduled by calling Kali Voshell at 302-697-3183 or emailing kali.voshell@defb.org.