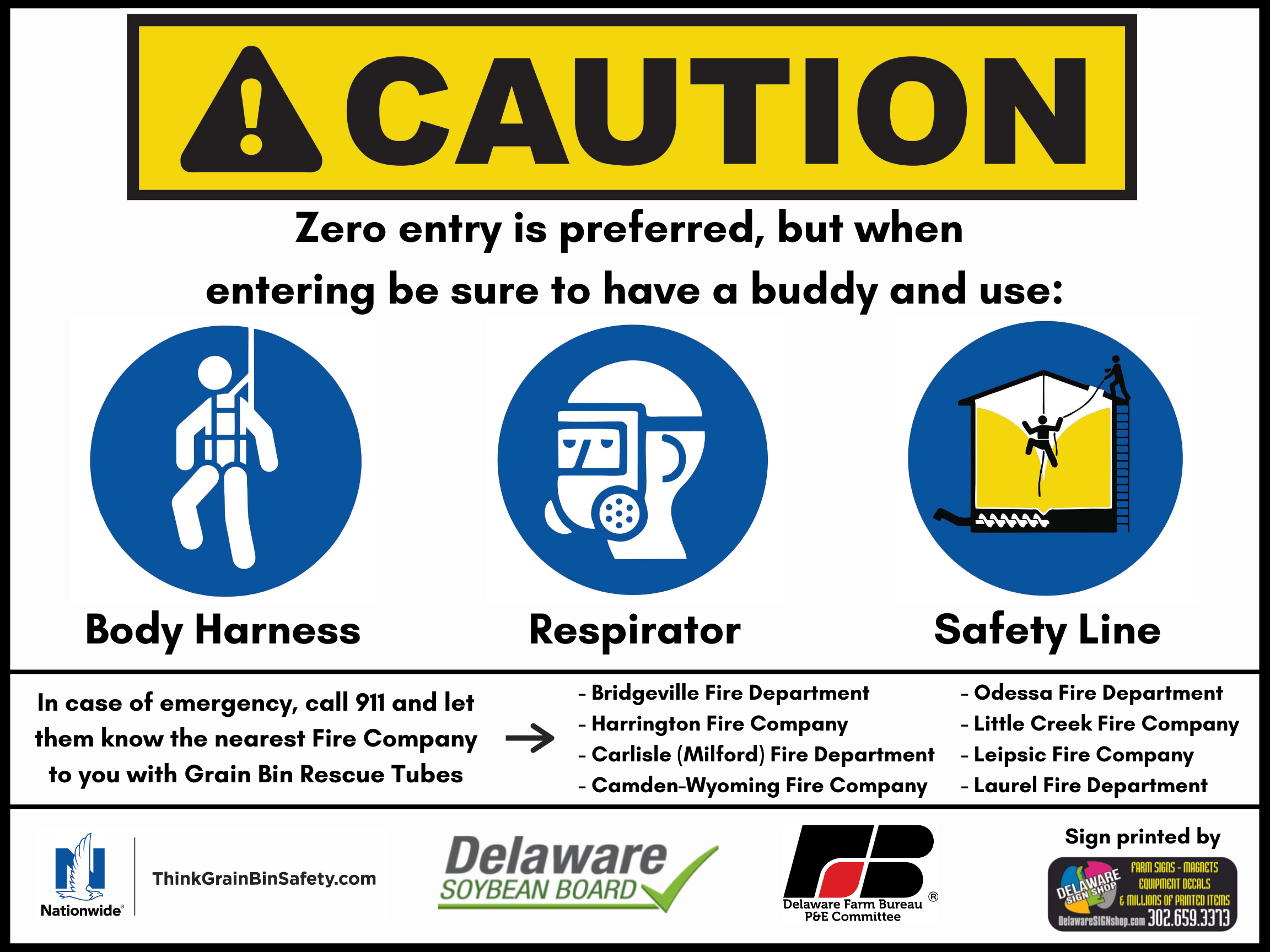 The Delaware Farm Bureau is joining the agriculture community in celebrating National Grain Bin Safety Week Feb. 20-26 this year by urging safety by farmers and awareness by first responders.
"Grain bin accidents can tragically impact individuals, families and entire communities," President of Nationwide Agribusiness Brad Liggett said. "Accident prevention means everyone working together, and Grain Bin Safety Week provides a forum for the agricultural community to help keep people safe."
A grain bin accident could become deadly within minutes, National Education Center for Agricultural Safety's Director Dan Neenan said last year while training firefighters at Camden-Wyoming Fire Company.
The organization was awarded grain bin rescue tube equipment and training last year thanks to Nationwide's Nominate Your Fire Company Contest and the Delaware Farm Bureau. Across the country, more than 45 fire departments were awarded equipment and training last year in hopes of saving lives. 
"The fire department [wins] the rescue tube and the auger, but it's very important that they learn how to get into the confined space of a grain bin and then use that rescue tube to build a cofferdam around our victim, sink it down around them and then evacuate the grain from the inside until the person entrapped comes loose," Neenan said during the training in 2021. Accidents, he added, ". . . can happen very quickly and the only way to prevent that is to have a zero-entry mentality."
In Delaware, fire departments in Bridgeville, Harrington, Milford, Odessa, Little Creek, Leipsic and Laurel have also received equipment and training in recent years through this program.
Nominations for the yearly contest are accepted through April 30. Contact the Delaware Farm Bureau's office at 302-697-3183 for more information or nominate a local fire department online at tinyurl.com/yc6fxdez.
Grain bin safety signs are also available to farmers by contacting the Delaware Farm Bureau's office or emailing Mikayla.Paul@defb.org. These signs are decals that stick to grain bins and contain a list of fire companies in Delaware that are equipped with the rescue tubes and training. For more information, visit www.defb.org.
View the video of last year's training from the Delaware Farm Bureau: https://www.facebook.com/DelawareFarmBureau/posts/10158270180963148