More than $16,000 was raised for Delaware-based organizations during the Delaware Farm Bureau Foundation's annual Milk Run/Walk 5k.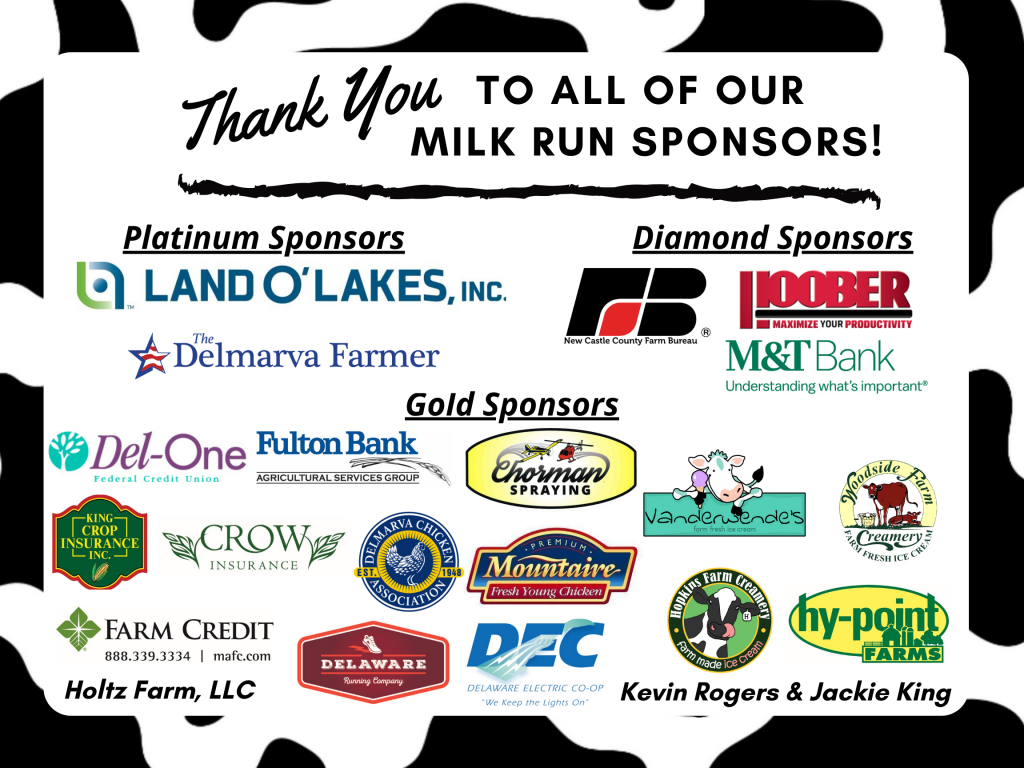 Rain couldn't keep the avid fundraisers away Saturday, May 7. Buffalo Wild Wings even opened their doors to let participants step out of the rain during the event.
According to Kali Voshell, foundation coordinator, more than 100 participants were registered for this year's event.
"It's a favorite event," she said. "We get to get out and have some fun. And we get to support some great causes while we're at it."
The winners for the day weren't the only ones who came out on top this year. A team from Bally's Dover, formerly known as Dover Downs, won a $200 gift certificate to be given to a teacher, FFA or F-H club of their choice from Ag in the Classroom for having the most participants on their team.
The Milk Run traditionally supports not only the needs of the foundation as it promotes ag literacy across the state, but the event also provides funding to the Food Bank of Delaware's Backpack Program and the Ministry of Caring's Milk for Children Fund. All of these programs impact children throughout the first state and help them learn about agriculture.
"It's incredibly important for the students to have food, but also to learn about where it comes from," Voshell added.
Priscilla Rakestraw of the Ministry of Caring said the organization, located in Wilmington, serves food to about 500 people every day; milk is just one of their offerings at the table.
The Food Bank of Delaware's Backpack Program benefits families throughout the school year. Identified children in need at participating schools can take a backpack home at the end of the school week filled with snacks and meals for that child, helping alleviate hunger for the weekend.
These two organizations will also make literature available for participants so they can learn about agriculture in Delaware.
Voshell said the milk run will help provide funds to the Delaware Farm Bureau Foundation for its programming such as the mobile ag lab that visits schools and camps year-round, giving children a firsthand experience with agriculture, as well.
For more information on the Foundation and the Delaware Farm Bureau or to book the mobile ag lab, visit www.defb.org.