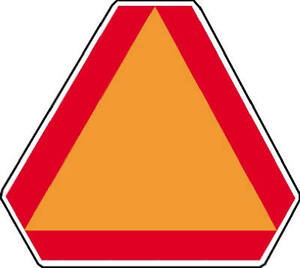 Fall means more than pumpkin spice and everything nice — it also means harvest season in Delaware.
Motorists have started seeing not only busses filled with students traveling along rural roads, but farm equipment, too, as farmers start to harvest their crops.
June Unruh of the Delaware Farm Bureau said harvest might be occurring even earlier this year than traditionally expected.
"Seeing how dry it's been, I can tell you the harvest is going to be early. I think people just need to be on the lookout for an earlier time than they might normally see farm equipment on the road," Unruh said.
Rural road safety is a passion for Unruh who said she hopes motorists and farmers alike consider it important, as well.
"Farmers and motorists have to pay attention to one another and respect each other. I think respect is a big key," she said.
With the support of the Delaware Farm Bureau behind her, Unruh has worked for years to advocate for rural road safety in Delaware, including its schools. Thanks to her work and the help of others, the state recently added several questions on the driver's test that include rural road safety information. The Motor Vehicle Dept. also has rural road safety brochures available at each of its locations.
Along with learning about rural road safety, Unruh said respect and slowing down while driving is crucial to sharing the road.
She said farm equipment should be labeled with a triangular safety sign on the back of the equipment, making these vehicles easier to identify.
Farmers who may feel they need assistance moving equipment from field-to-field can contact the Delaware State Police for escorts, according to Senior Corporal Leonardo DeMalto.
"Off-duty Troopers are permitted to work extra-duty (or "special duty") assignments that have been authorized and approved by the Delaware State Police. These assignments can and do include escorts for oversized trucks and other equipment transports. The cost to have the Trooper(s) work these assignments are the responsibility of the person or business requesting such services," Cpl. DeMalto said.
Those interested in hiring a Trooper should contact "Jobs4Blue" at 877-425-8330. Jobs4Blue currently serves as the DSP's Special Duty Coordinator. Farmers can also visit online at https://dsp.delaware.gov/hire-off-d.uty-trooper/
DEFB Executive Director Don Clifton has experience using the "Jobs4Blue" DSP off duty escort. "After several instances of near disaster moving equipment on Coastal Highway, we started using the service. It was more than worth the minimal cost. It was convenient and the officer was glad to help us," he said.
For more information on the Delaware Farm Bureau, visit www.defb.org.