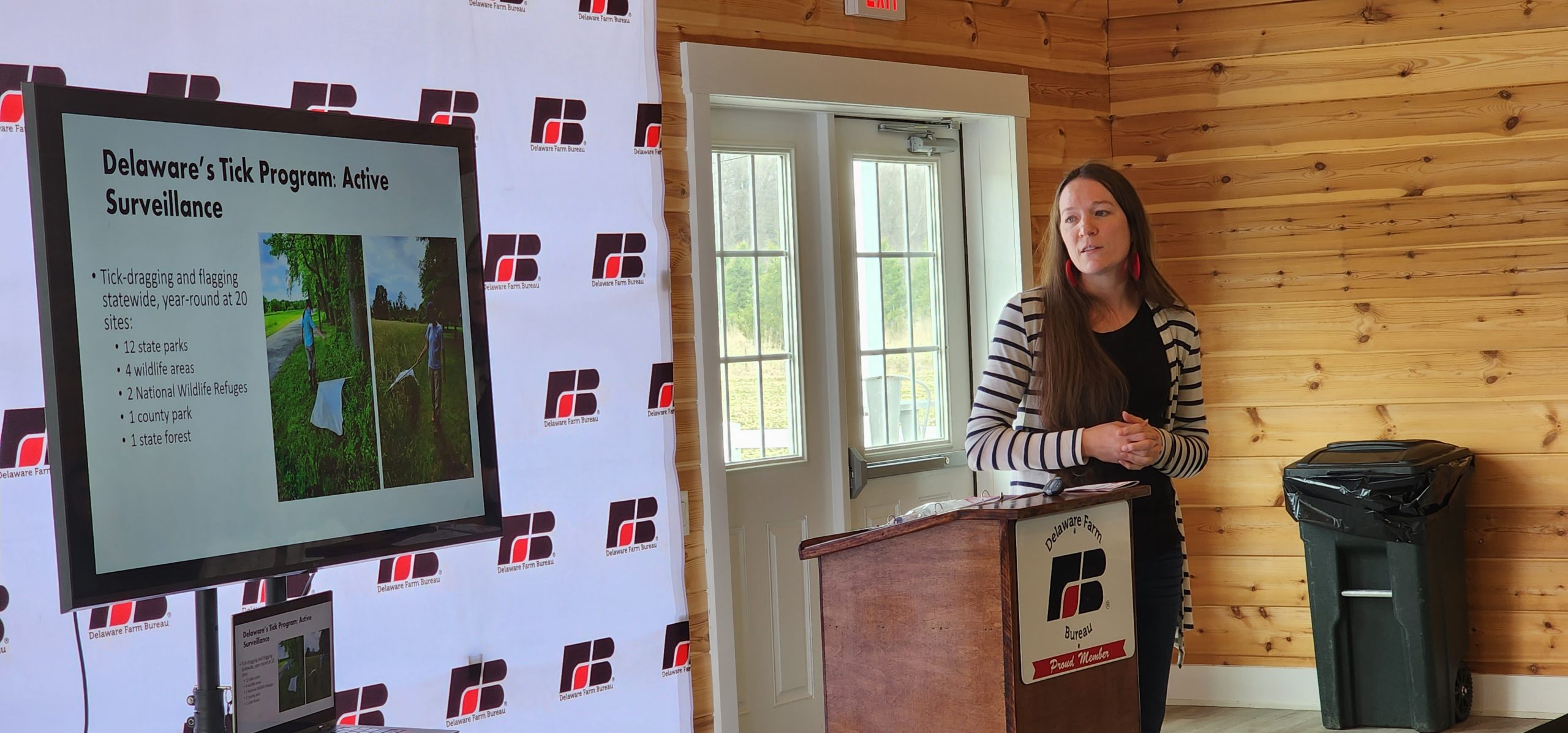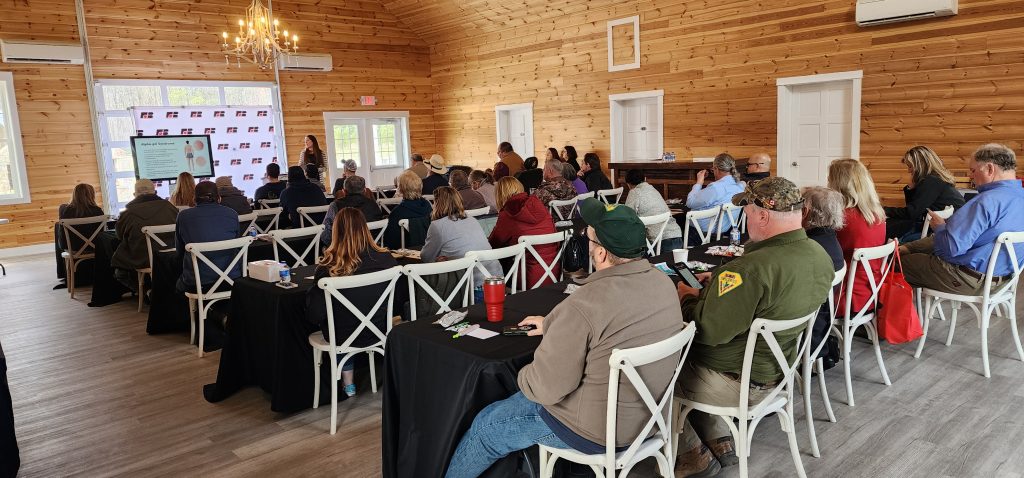 Farmers and ag professionals filled the Magnolia Barn at Loblolly Acres Wednesday, March 22, for the 6th annual Delaware Ag Safety Conference hosted by the Delaware Farm Bureau's Promotion & Education Committee.
"Safety is actually everyone's responsibility. Farming is one of the most dangerous occupations, so it is extremely important for safety to be at the top of our priorities," event Chair June Unruh of Townsend said.
Delaware's Department of Agriculture Secretary Michael T. Scuse helped open the event, seconding the importance of safety topics which can often be overlooked in the bustle of daily farming activities.
"I want to thank Farm Bureau for hosting this safety conference each and every year," he told the crowd. "This is extremely important. Most of you understand that agriculture is, without a doubt, one of the most dangerous, if not the most dangerous, occupation in the United States. Some have rated it as number one as far as danger is concerned. And for a whole host of reasons. We work long hours, different types of equipment, we're tired seven days a week, 16-hour days and sometimes we all get in a very big hurry and I'm as guilty as anyone in this room.
"I also want to take the opportunity to thank Farm Bureau for its leadership in grain bin safety and all of the tubes that Farm Bureau has bought to be scattered around the state. The Soybean Board, because of Farm Bureau's great leadership, . . . has also purchased some of the grain bin tubes. So now when you look at a map of where these tubes are located, we've got a fire company that is only minutes away from every grain tank in the state of Delaware. But again, it's because of the leadership of Farm Bureau and knowing how dangerous those grain tanks can be," Sec. Scuse added.
The conference, created in partnership with Nationwide, University of Delaware Cooperative Extension and Loblolly Acres, featured presentations throughout the day on hay bale safety, pesticide use, ticks in Delaware, safety around moving equipment and mental health. Participants earned a pesticide credit for participating in the event.
Stay up to date with the Delaware Farm Bureau and discover future events by visiting defb.org.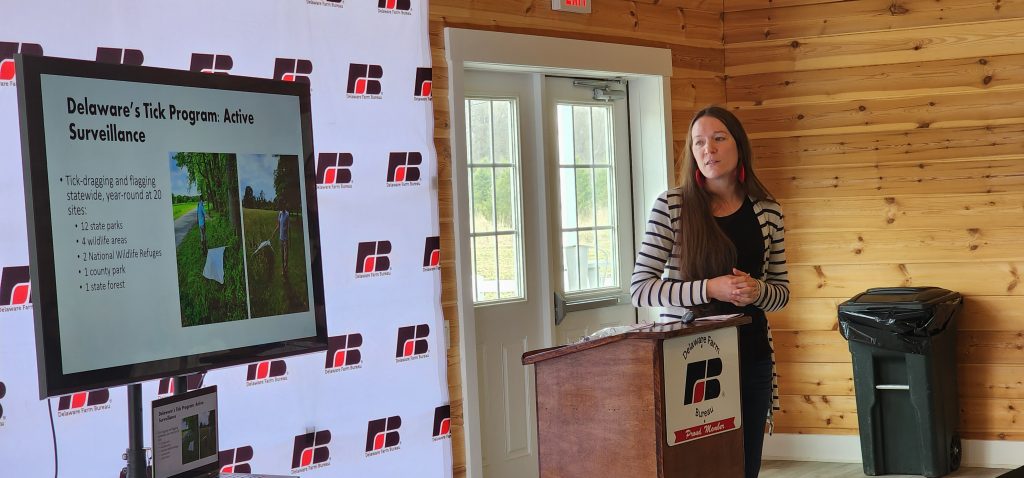 For more information from some of the presenters, visit the following:
Nationwide's Ag Learning Center: Insurance Articles, Resources, and Tips – Nationwide
Jules Hendrix with Crow Insurance (presented on hay bale safety with Nationwide): Crow Insurance Team Understands Farm Life and Excels at Farm Insurance Coverage — Crow Insurance Team
Dr. Ashley Kennedy on Tick Prevention and Safety: Tick Program – DNREC Alpha (delaware.gov)
Mental health support for farmers and their families: Farm State of Mind | American Farm Bureau Federation (fb.org)
Rochelle Balan from Bayhealth: Home | Bayhealth
Dr. Kerry Richards with Cooperative Extension: Pesticide Safety Education Program | Cooperative Extension | University of Delaware (udel.edu)