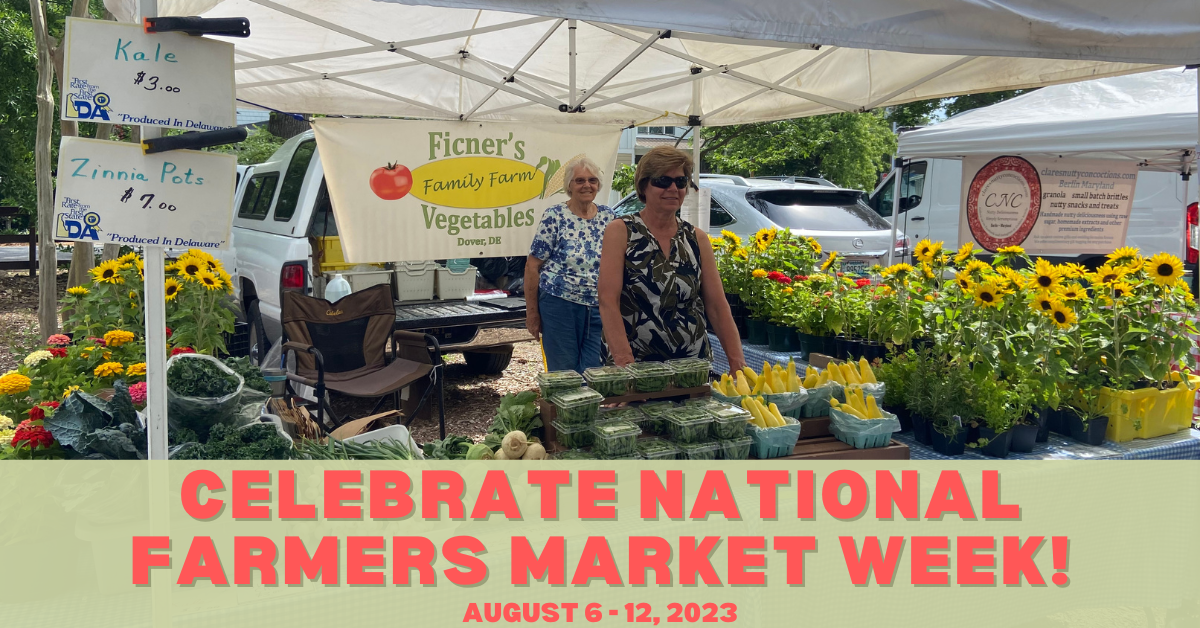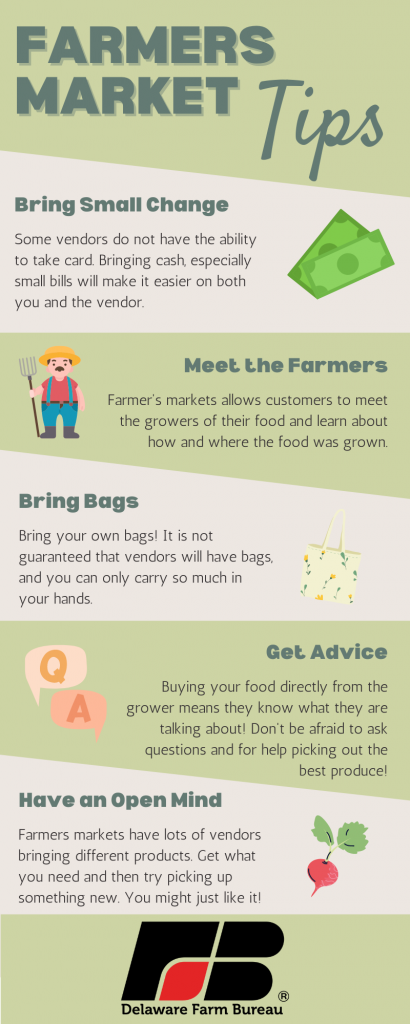 Farmers markets come in every size from the smallest of stands in front of someone's home to gatherings that are pre-arranged with multiple farm businesses to full-scale stores at local farms – and all of them thrive with community support.
The Delaware Farm Bureau is urging Delawareans and visitors alike to shop local during National Farmers Market Week which will be observed August 6-12 this year.
"Providing the community with good food is top notch," Jena Murray of Cosmic Dog Farm in Ellendale said.
Murray and her partner, Christian Coody, frequent Riverwalk Farmer's Market in Milford and the Historic Lewes Farmer's Market where they often bring their homegrown produce including turnips, tomatoes, bell peppers, lima beans, summer squash, cucumbers and kale. Soon, she added, the pair will also be bringing carrots, lettuce, radishes and other produce to the markets, as well.
"Right now, farmers markets are our main income flow to the farm. Since we're new to farming this year, breaking into farmers markets was the best way to get into the community," Murray said. "To be honest, it's been critical for us as a new farm to build some clients and really get our name out there so people know who we are. A CSA and providing food for restaurants are next steps for us."
For farmers like Coody and Murray, those next steps start at the farmers markets.
"Giving the community access to fresh, local produce and having those customers learn a little about farming is number one. I just hope people continue to support the local markets so that they stay around. We also encourage customers to come out to our farm and see what's going on," Murray said.
The Delaware Farm Bureau has several tips to follow while shopping local during National Farmers Market Week:
Bring small change. Some vendors do not have the ability to accept card payment. Bringing cash, especially small bills, will make it easier on both consumer and vendor.
Meet the farmers. Farmer's markets allow customers to meet the growers of their food and learn about how and where the food was grown. Take this opportunity to strike up a conversation with the farmer and ask questions!
Bring bags. It is not guaranteed that vendors will have bags. Bringing your own bag ensures you can take home more items from the market without losing it all on the way home.
Get advice and ask questions. Farmers are the experts; buying food directly from the grower means they know a lot about the food you're purchasing. Don't be afraid to ask questions or ask for help picking out the best produce!
Have an open mind. Farmer's markets have lots of vendors bringing different products. Get what you need and then try picking up something new. You might just like it!
For more information about the Delaware Farm Bureau or to see a list of farm stands and markets in Delaware, visit https://defb.org/resources/consumer-information/.