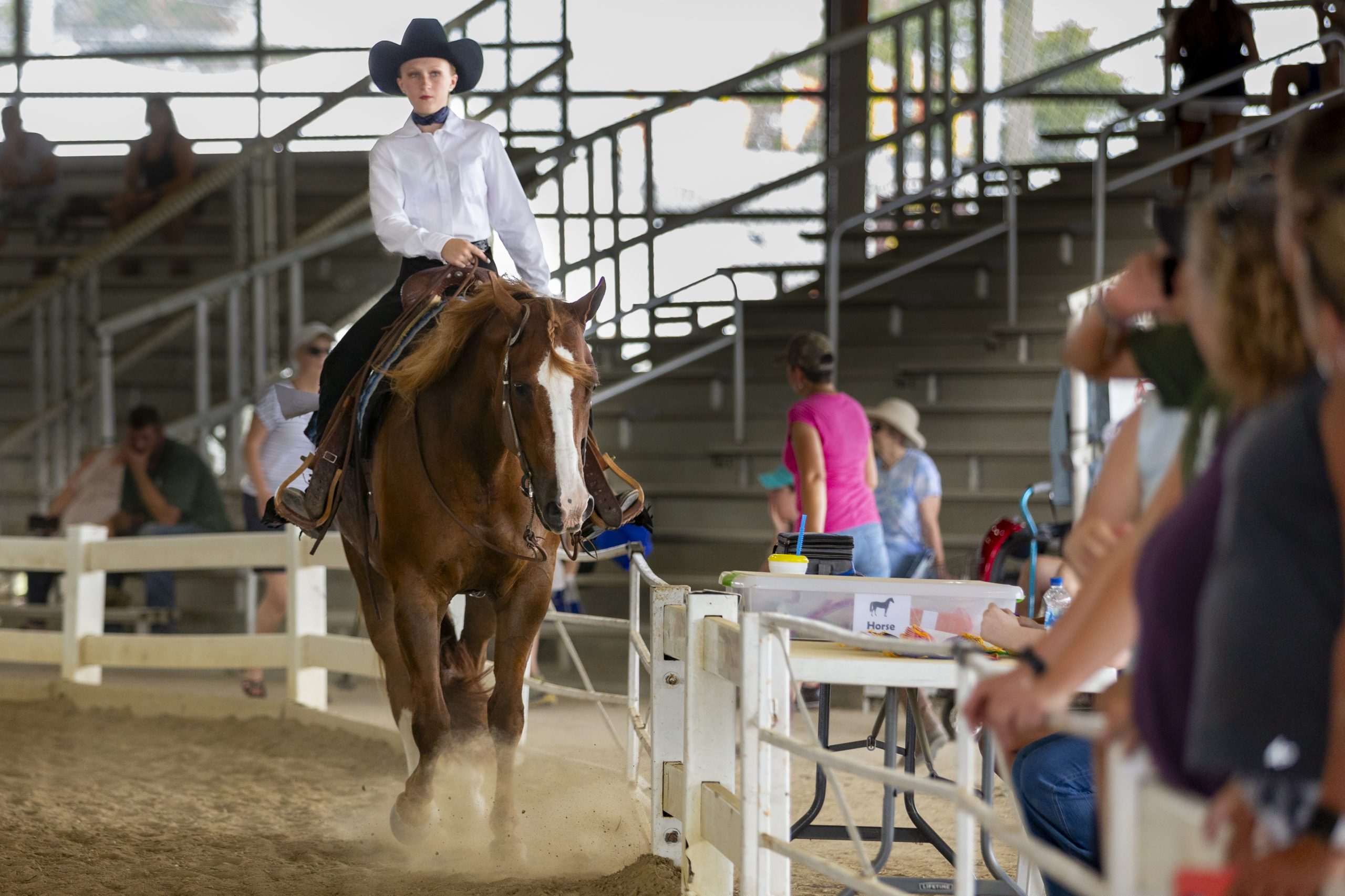 This press release was originally published by the state of Delaware.
Whether you are headed to the state fair from the city, suburbs, or our rural communities, the Delaware State Fair is a perfect opportunity to learn about agriculture, the state's top industry.
"Since I was a child in 4-H, State Fair has been my favorite time of year. I love how one event, spanning ten days, can bring so many people together to celebrate agriculture and the hard work of Delaware's producers to feed us all. It shows that agriculture doesn't just impact rural communities," said Secretary of Agriculture Michael T. Scuse. "State Fair has a little of everything for everyone, but use this opportunity to ask questions. Learn about the history of Delaware Agriculture, where we are today, and where our young exhibitors, the next generation of agriculturalists, are looking to take the future of agriculture."
More than ninety-six percent of Delaware's 2,300 farms are family-owned. Delaware farmers produce a variety of agricultural products on more than 530,000 acres of farmland, including corn, soybeans, wheat, poultry, livestock, fruits and vegetables, and nursery stock. The state's agricultural commodities can be experienced simply by visiting the barns and buildings along Holloway Street, from the front of the Fair by Quillen Arena to the 4-H/FFA Building (The Centre) and The Delmarva Building.
On the grounds, fairgoers can travel back in time and revisit the history of Delaware agriculture through the Antique Machinery Showcase held on July 22 in the Quillen Arena. This event features antiques dating back to the early 1900s and even some before. With antique tractors, broom makers, artisans, and more, there is something for all ages to experience.
This year also marks the 100th anniversary of the innovation and advancements of the meat chicken industry, which began in Ocean View, Delaware, all due to a mathematical error and the resourcefulness of Cecile Steele. Poultry will be one of the highlights in the air-conditioned Delaware Agricultural Education Center.
"Each year, we try to find new ways to engage fairgoers in learning about agriculture in the Delaware Agriculture Education Center. This year's new building additions include a commercial poultry house exhibit, and the Delaware Grown kitchen has been upgraded to allow attendees to understand better how to prepare Delaware specialty crops.," said Stacey Hofmann, spokesperson for the Delaware Department of Agriculture. "The Delmarva Chicken Association will also have a virtual reality 360-degree tour of a chicken farm."
Educational food demonstrations will be held in the Delaware Grown Kitchen at 2 p.m. every day of the fair. Topics include:
Thursday, July 20: Watermelon Salsa, Watermelon Cucumber Salad, and Watermelon Cake
Friday, July 21: Uses of Culinary Lavender
Saturday, July 22: The "Dish" on Delmarva Poultry
Sunday, July 23: Chickens on Delmarva
Monday, July 24: Zesty Corn and Spinach Sauté
Tuesday, July 25: Watermelon Demo with the Mar-Del Watermelon Queen
Wednesday, July 26: Quickie Veggie Fritters
Thursday, July 27: Watermelon Demo with the Mar-Del Watermelon Queen
Friday, July 28: Herbal Vinegars
Saturday, July 29: In the Kitchen with Delaware Farm Bureau
Attendees can also get a glimpse of the equine industry throughout the Fair. Exhibitors will be participating in English and Western classes, showmanship, showing horses in hand, and driving. Harrington Raceway is one of three tracks in Delaware that offers horse racing. On Thursday, July 27, fairgoers are invited to attend harness racing in the M&T Bank Grandstand with a 7 p.m. post time. The race program will headline four $100,000 Delaware Standardbred Breeders Fund final events for 3-year-olds and program staples like the Governor's Cup, which features some of Delaware's top horses, ages three years and older. Governor John Carney will be on hand to present the trophy to the winner.