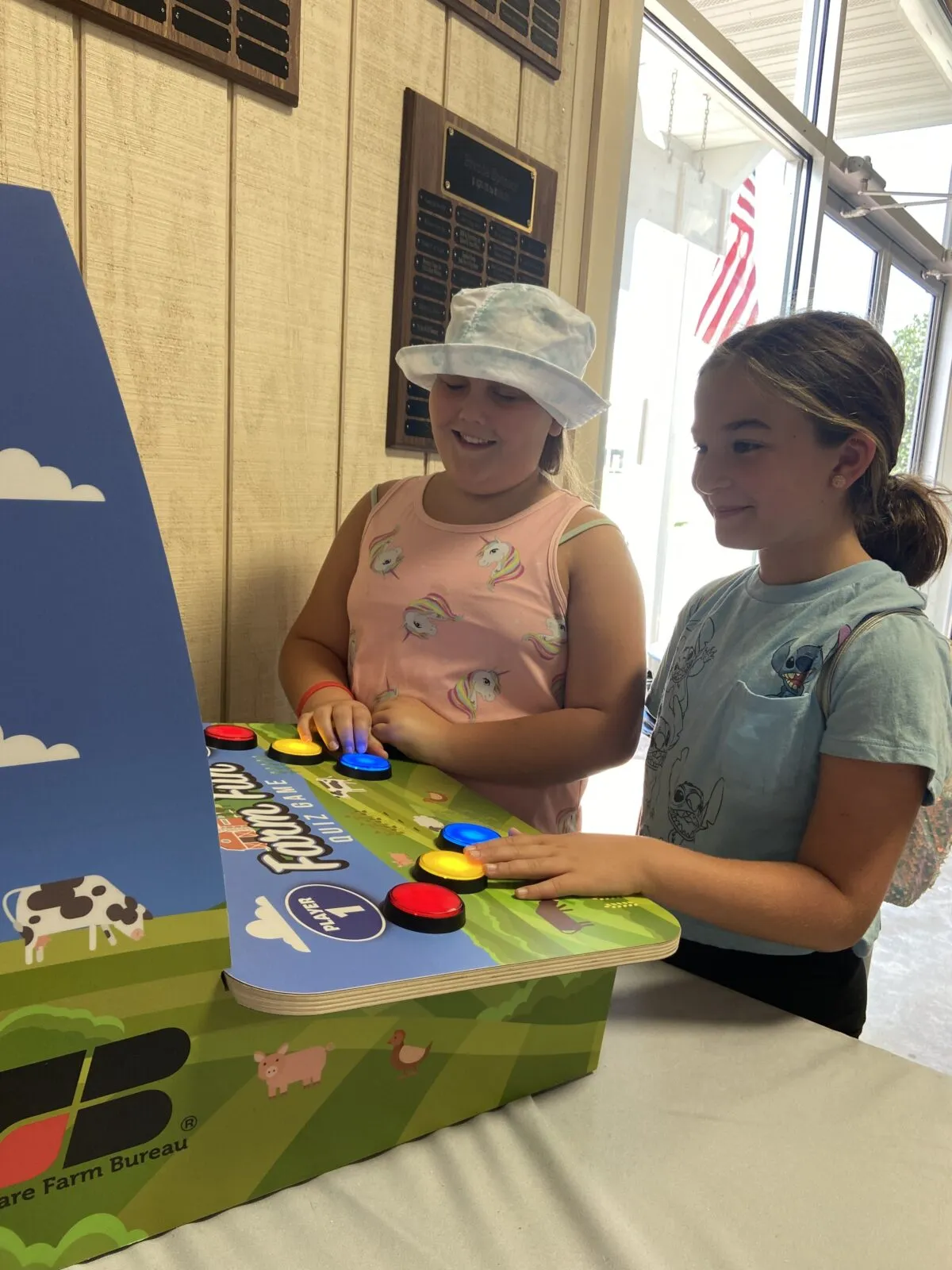 This press release was first published by the American Farm Bureau Federation.
Delaware Farm Bureau has made a game of educating the public about agricultural advances in conservation and climate-smart practices – literally. The organization debuted their Sustainability on the Farm tabletop game during the Delaware State Fair last July. Over the 10-day event, approximately 100,000 people tested their knowledge about how farmers care for the land, air and water. A four-question survey game players took after they played indicated the vast majority learned something new about the sustainable farming practices used by the state's farmers.
Delaware Farm Bureau spread the word about the game at the state fair via Facebook and Instagram. Their prizes – awarded to players with five correct answers – also got fairgoers excited to play.
Delaware Farm Bureau worked with Exhibit Farm, a company that creates educational and engaging ag-focused exhibits and interactive displays, to custom design the tabletop trivia game. The colorful game draws people in. It is also easy to navigate; the screen provides directions on how to start the game and the answers to each question are color-coded to match the buttons on the game.
In addition to events like the state fair, Delaware Farm Bureau intends to use the game as a Mobile Ag Lab group activity in which the Delaware Farm Bureau Foundation coordinator will read the questions and answers, which will allow younger children who can't read to play along.
Strategic Action Fund
Delaware Farm Bureau's Sustainability on the Farm tabletop game was funded by a grant from the American Farm Bureau Federation's Strategic Action Fund. Through the fund, state Farm Bureaus with fewer than 25,000 members were eligible to apply for funding of up to $5,000 for public policy-related projects. Several state Farm Bureaus – Idaho, Iowa, Kansas and Tennessee – each contributed $1,000 to the Strategic Action Fund for the 2022 round of projects.