Delaware Farm Bureau's Women's Committee donated needed items to the Code Purple shelter at Wyoming United Methodist Church in Camden last week.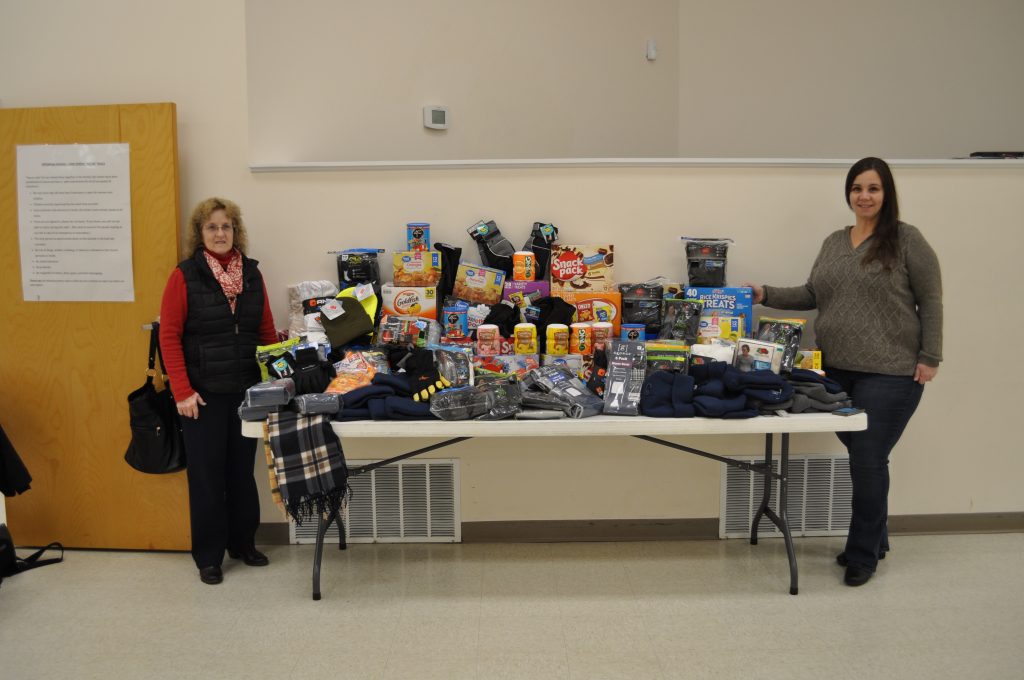 Items shopped for by committee members and later donated fulfilled clothing and food needs and included things needed frequently by the shelter which serves homeless men in the area. Code Purple at Wyoming UMC opens overnight as needed when temperatures reach 32 degrees or below and provides guests with a dinner and breakfast, bed, clothing and toiletries to name just a few offerings.
Wyoming United Methodist Church is located at 216 Wyoming Mill Road in Dover. Pictured are DFB Women's Committee Chair Mary Gooden and Melissa Mann of Wyoming UMC.
The Delaware Farm Bureau can be found online at defb.org.