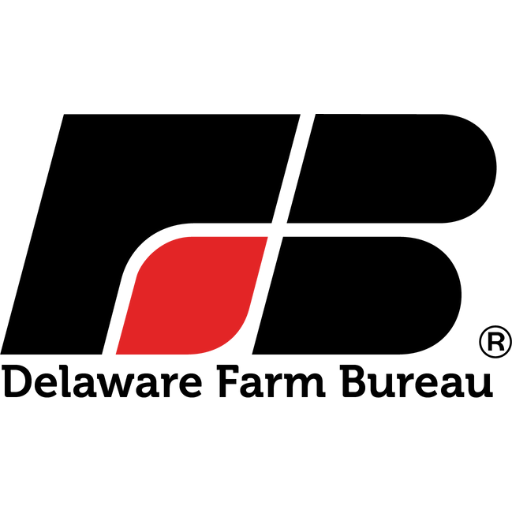 A new campaign by the Delaware Farm Bureau will help farmers in the First State better understand the mental and physical health resources that are available to them nationwide. 
The new marketing campaign, "Healthy Farmers Grow Healthy Crops," was funded, in part, by the American Farm Bureau Federation through the Strategic Action Fund. As mental health month begins in May, resources will become available through the campaign, offering essential resources to members while educating them on various mental and physical health resources. Throughout the summer, DEFB's interns will continue to help this program thrive.
DEFB will also promote preventative care which is necessary to ensure farmers and their family members have a good quality of life and are in the right state of mind, according to Marketing Coordinator Mikayla Paul.
Under her direction, DEFB's 2023 summer interns will be responsible for designing marketing materials to be available at all events and in the state office, along with social media content, as it relates to mental health and preventative care resources.
DEFB will also try to collaborate with Life Line Screening, a member benefit partner, to provide potentially life-saving preventative screenings for members in the coming months.
Better health care for farmers has been a priority for AFBF as agriculture continues to evolve in the United States. In recent years, the organization crafted the Farm State of Mind website to help farmers find local and national resources to fit any of their needs. Resources, like what may be provided soon by DEFB, include self-care tips, how to speak to a loved one about mental health, counseling resources, farming-specific information and more.
DEFB will become one of many state and county Farm Bureaus which has followed the lead of the national organization and added local mental health resources to their websites.
"It's really nice that we get to start this campaign as Mental Health Month begins. We've all been touched by mental health related situations in the past. The COVID-19 pandemic only made it worse with isolation and business stress, so now, as that winds down, I think it's great that we have the opportunity to pick our farmers back up and tell them we've got your back," DEFB Executive Director Don Clifton said of the project.
Some upcoming Life Line Screenings include:
Thursday, May 4 at Ross Station Event Center, Seaford
Friday, May 5 at Asbury United Methodist Church, Smyrna
Monday, May 8 at Minquadale Fire Company Memorial Hall, New Castle
Wednesday, May 17 at Camden-Wyoming Moose Lodge 203, Camden Wyoming
Thursday, May 18 at Magnolia Volunteer Fire Company, Magnolia
Wednesday, June 7 at Marshallton United Methodist Church, Wilmington
Monday, June 12 at Conley s United Methodist Church, Lewes
Wednesday, June 21 at Avenue United Methodist Church, Milford
Wednesday, June 28 at Word of Life Christian Center, Newark
Thursday, June 29 at Talleyville Fire Co, Wilmington
Visit American Farm Bureau Federation's Farm State of Mind website online at www.fb.org/initiative/farm-state-of-mind. Visit the Delaware Farm Bureau at www.defb.org.