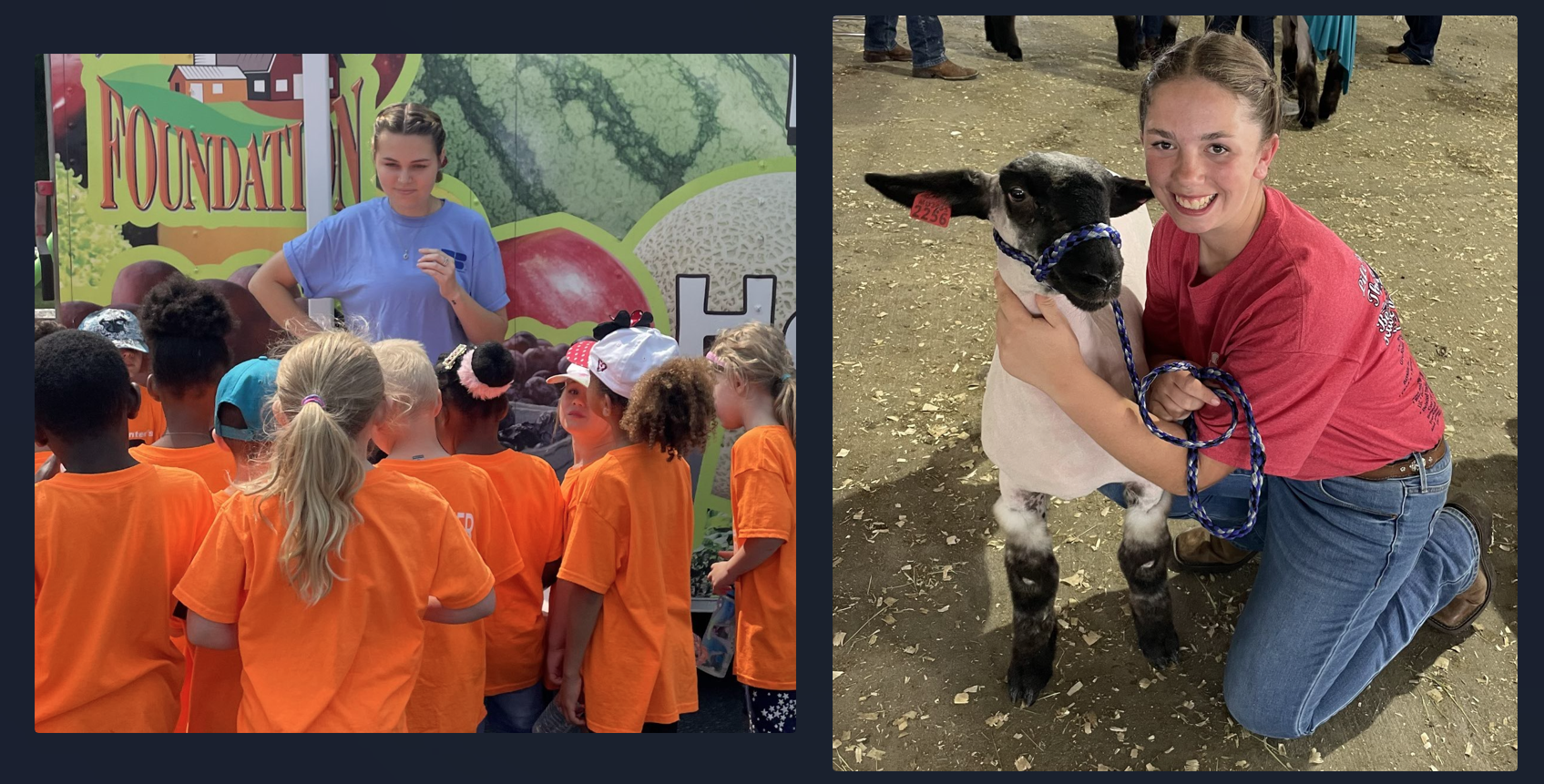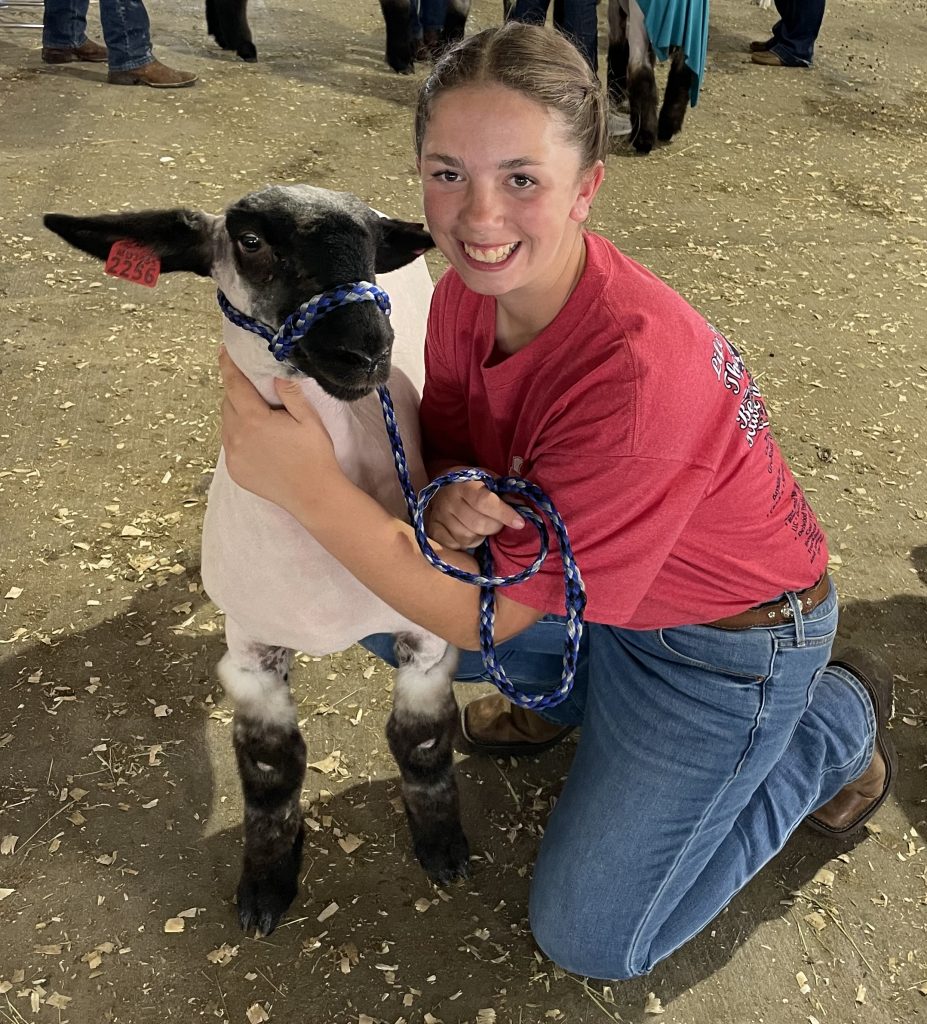 Addyson Stewart, Marketing Intern
Addyson Stewart is hoping her marketing internship with the Delaware Farm Bureau can help jump start her career as a future large animal veterinarian.
She grew up on her grandparents' farm. Although they didn't have livestock or other large animals, she said the farm life helped shape her future career goals. "We just had dogs, cats and the occasional chickens. Just living out on the farm and getting a feel for the openness helped me want to become a large animal vet," she said.
The Felton resident graduated from Lake Forest High School in 2022 after studying in the animal science pathway. In high school, Stewart started showing sheep. By her senior year, she became the barn manager for the school and took the lead when it came to assisting incoming freshmen who also wanted to show sheep.
She now attends the pre-vet and vet nursing program at Wilson College where she also plays on the softball team. With the Farm Bureau, Stewart hopes to continue building on her leadership and personal connection skills.
"I like how tight-knit the community is in farming. I like how open and welcoming the ag community is. So far in my internship, I've created a bunch of marketing content and we've talked about going to farm stands to visit with the farmers and connect with our members," she said. "I like how Farm Bureau works with the farm and the farmers. I feel like that would help me because I plan on coming back after I get my doctorate degree. Getting a relationship with the farmers would help me with my job and the marketing internship will help me with the social media aspect of it all."
For more information on a farm stand visit or DEFB membership, contact Marketing Coordinator Mikayla Paul at 302-697-3183 or mikayla.paul@defb.org.
Audrey Hastings, Foundation Intern
Delaware Farm Bureau Foundation Intern Audrey Hastings has been helping renovate the organization's mobile ag lab.
A Dover resident, she graduated from Caesar Rodney High School in 2021 in the animal science pathway. She was active in the FFA as a member and officer. She now attends Delaware Valley University as a conservation and wildlife management major.
"I started out as a zoo science major, but it was too narrow and specific. I moved to conservation and wildlife management for a broader range so I could work in DNREC or fish and wildlife," she said.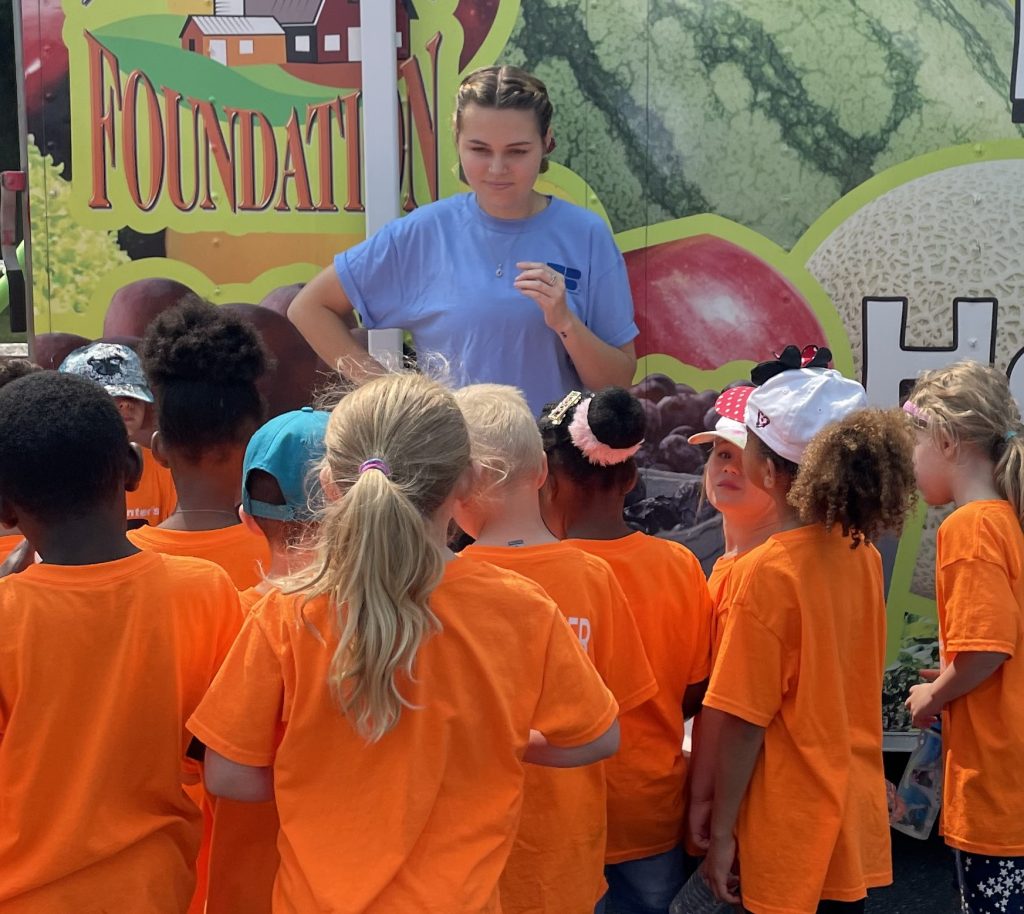 In her free time during the school year, she is on the equestrian team and works at a small horse farm. Hastings has shown miniature horses since she was in the 4th grade and recently started riding horses, as well.
As the DEFB Foundation intern over the summer, she hopes to build on her personal experiences and grow new ideas for her future career in agriculture.
"My great-grandpa is one of the founders of Papens Farms. Growing up, I was always on the farm because my Nana lives there. I wish people knew how much work it takes to make the things that they get so easily from the store and they don't realize how much goes into it," she said. "I don't really know what I want to do after school, but I feel like this [internship] would give me a lot of different feelers out in the ag industry."
So far, Hastings has already worked to redecorate the Foundation's mobile ag lab and take it out to see students across the state.
"The first week I came in, I redid all of the bulletin boards in the ag lab to make them more up to date, colorful and appealing. We've taken it out two or three times. I teach them about Della the cow, of course. The lunch box lesson teaches them about the food groups and we have bins where they can feel the different soil. I also made a board with the different ag commodities. so you can see what it turns into – like logs and wood can turn into pencils or houses. It's important for the kids to understand how their things are made and I'm glad to be a part of that."
For more information about the mobile ag lab or to schedule a visit, contact DEFB Foundation Coordinator Kali Voshell at 302-697-3183 or kali.voshell@defb.org.