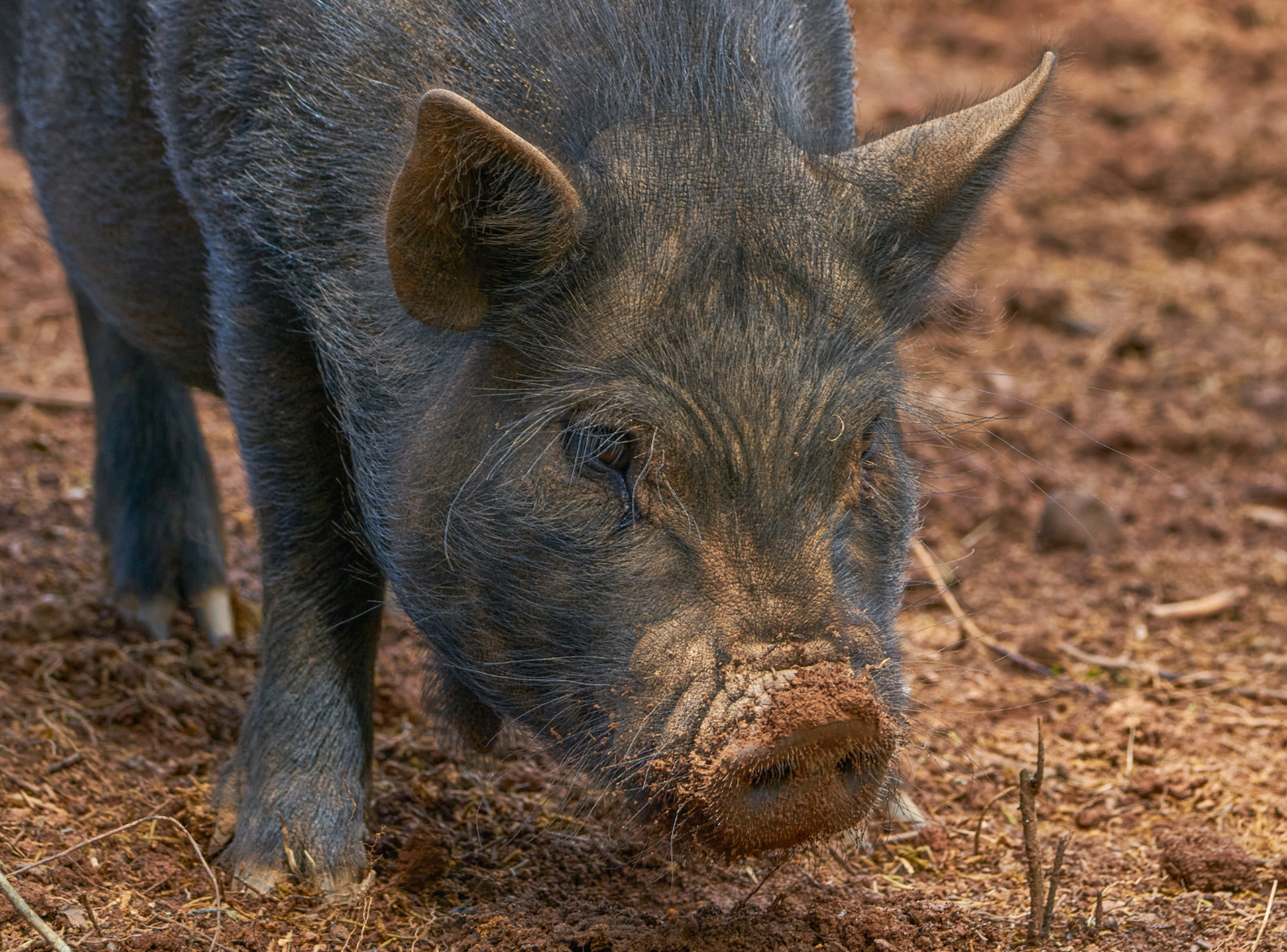 This press release was originally published by the state of Delaware.
On June 1, a new regulation was published in the Delaware Register of Regulations (Volume 26, Issue 12) listing potbellied pigs and feral swine of any kind as invasive. The Delaware Department of Agriculture (DDA) is providing a 30-day grace period for potbellied pig owners to apply for an Invasive Animal Permit. Owners have until August 12 to submit an application and comply with 3 DE Admin. Code 906 Possession, Sale, or Exhibition of Non-Native and Invasive Animal Species.
Since 2016, Delaware has been experiencing a significant increase in potbellied pigs running at large in residential and rural areas, including on state lands. Potbellied pigs are non-native to the State of Delaware and many animals are eventually abandoned by their owners; are not in good care; have been a nuisance for private property owners; and, with the species' early reproductive capacity, can become feral quickly and may contract contagious and infectious diseases that can spread to both people and animals.
Potbellied pig owners have 30 days to comply with the new regulation prior to a public notice being issued. During this time, an owner or caretaker that possesses, breeds, sells, or exhibits an animal species determined to be invasive is required to:
Cease breeding or other activity that increases the count of potbellied pigs
Provide adequate housing and secure fencing such that the animals cannot escape
Report within 12 hours to DDA in-person or by telephone if the animal is at-large
House male and female animals capable of reproducing separately to ensure that breeding does not occur
Obtain an Invasive Animal Permit from DDA, and the animal will be tagged with a visible form of identification registered with DDA.
Allow the Department, State Veterinarian, or duly authorized agent access to the premises where the animal species is being held to assess compliance with 3 DE Admin. Code 906, and to examine the welfare of the animals, and in the event of or threat of a contagious or infectious disease.
The Invasive Animal Permit application is available online at https://agriculture.delaware.gov/poultry-animal-health. The owner must complete the front of the application for each animal. There is purposely no cost for the permit because DDA wants to encourage all potbellied pig owners to do the right thing and register their animals. Applications can be emailed to deanimalhealth@delaware.gov or by mail to the Delaware Department of Agriculture, 2320 S. DuPont Hwy, Dover, DE 19901.
Once an application is received and reviewed, a Poultry and Animal Health staff member will contact the applicant to schedule an in-person on-site premise inspection, tag each individual animal, and complete the Invasive Animal Permit.
While an owner must report an animal at-large within 12 hours, DDA will often receive reports from constituents first who see an animal on the road or running loose in a field. Using an easily identifiable ear tag, DDA can locate and notify the registered owner of a potbellied pig found at large. If an invasive animal is found at large without visible identification and DDA cannot contact the owner or caretaker, the invasive animal species can be euthanized immediately on-site.
Before changing possession or relocating an invasive animal for any reason, the person transferring ownership or person relocating the invasive animal species must notify DDA in writing on forms provided by DDA of such transfer or relocation. No transfer of possession or relocation of an invasive animal species may occur unless and until the transferee or the person accepting the related invasive animal applies for and is granted a new permit by DDA as provided for in this regulation or receives approval from the State Veterinarian to relocate such an invasive animal across state lines. Any owners that no longer wish to keep their potbellied pigs can relinquish them to the Delaware Department of Agriculture by emailing deanimalhealth@delaware.gov.
In addition, if an individual or retail establishment is found selling or otherwise making an invasive animal species available to members of the public, the establishment will be found in violation of 3 DE Admin. Code 906, and any invasive animal species found on the establishment's premises may be seized and euthanized.