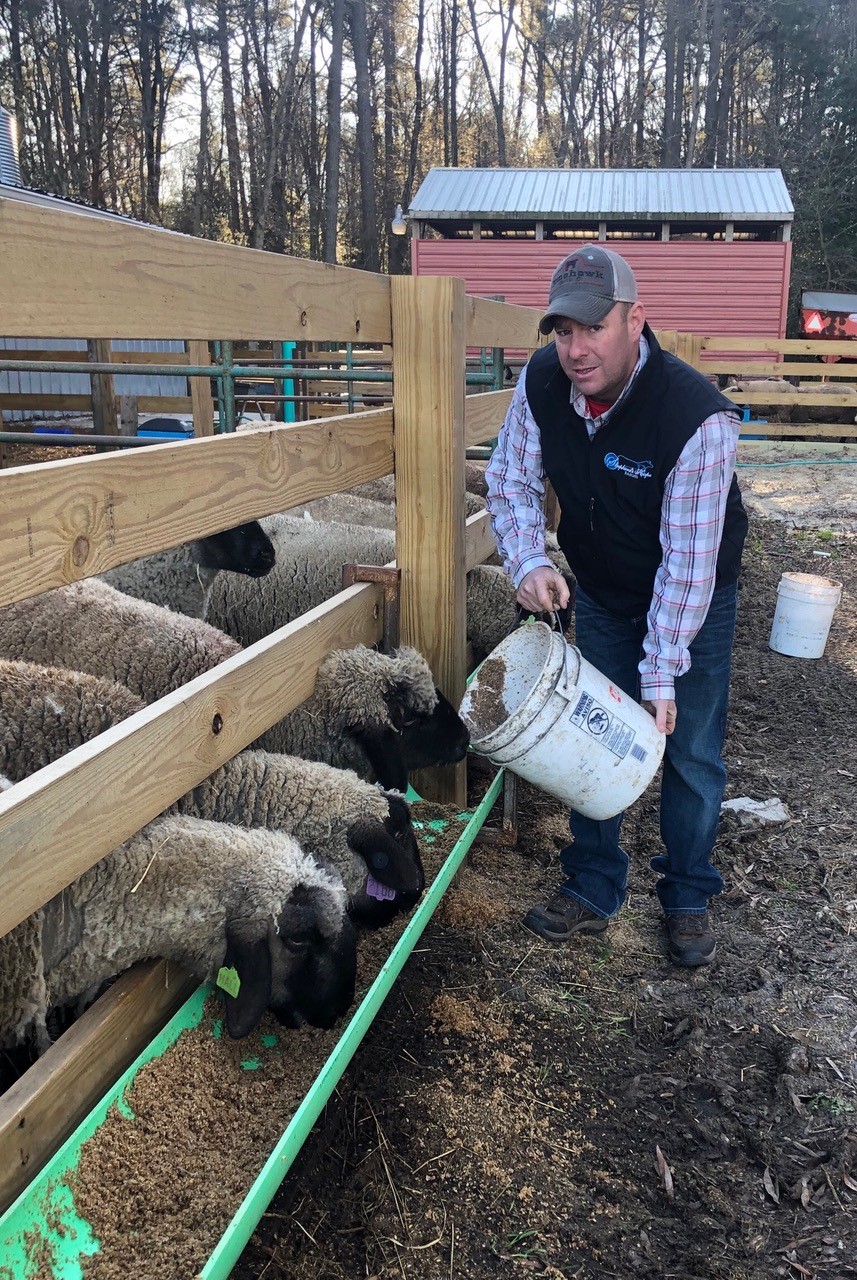 Steve Breeding has been a farmer all his life. "It's all I ever wanted to do," he said. He even switched high schools from Seaford to Woodbridge in Greenwood so he could be in FFA. Seaford didn't have an FFA program at the time. His sister-in-law, Karen Breeding, teaches in the ag program at Woodbridge now. His brother, Chris, is in equipment sales at Binkley and Hurst and works on the farm when he can.
Breeding's great-grandparents and grandparents had a dairy farm which they converted to beef cattle. His father, Ron Breeding, was not a farmer, but worked for the city. His mother, however, works with Breeding on the farm every day. "She out works me most days," he said. "She does everything from feeding to moving cattle. The only she won't do is drive the loader. Without her, things wouldn't roll."
Breeding has downsized the cattle operation on the 50-acre farm west of Seaford. "We have a dozen registered black Angus cows," he said.
Meanwhile, he has increased the sheep operation. The Breedings raise lambs for 4-Hers to show at the Delaware State fair. They hold an open house in April when 4-Hers can purchase and take home their lambs. There are about forty club lamb ewes for fair lambs and the number of feeder lambs varies depending on time of year.
"Our big family thing is the fair. If we're not at the fair, we talk about it at least once a day. I've shown cattle — never sheep — at the fair for 30 years or more."
Breeding is getting into a new venture with a farmer in western Maryland. "Our goal is to raise 150 to 200 lambs per year for him. He lambs four times a year. Once they are weaned, the lambs will come here and we will keep them 45 to 60 days, until they are about 6 months old." Then they will be sold to a packer in Pennsylvania.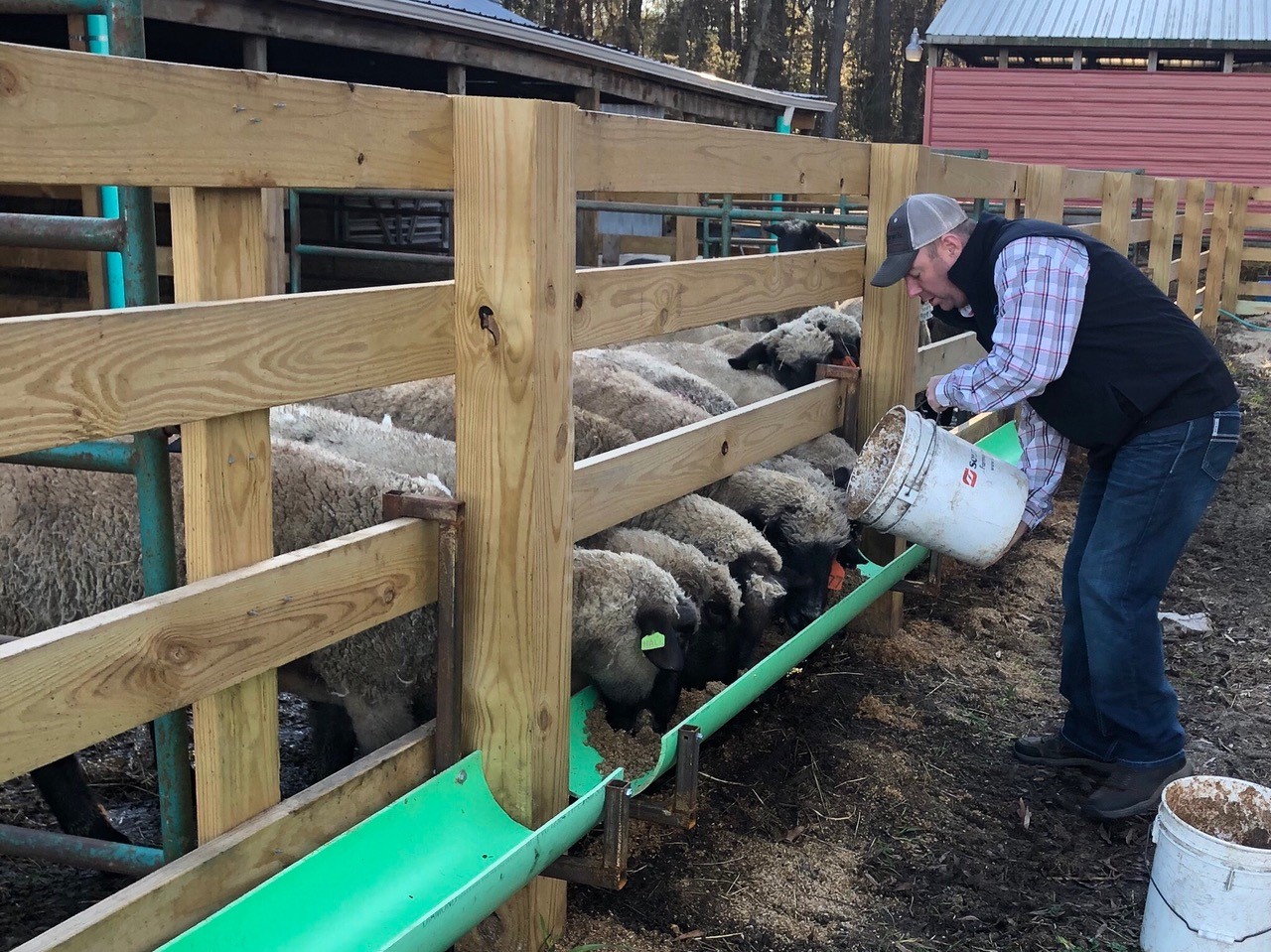 Breeding met the farmer at a meeting of the Maryland Sheep Breeders Association. He is also active in the Maryland Sheep Producers Association and is on the Delaware Beef Producers Advisory Board. In addition, he is an alum of LEADelaware class 5.
Breeding is also involved in the Delaware Farm Bureau. Now Sussex County Farm Bureau president, he has been a member of the Young Farmers and Ranchers and was a county representative on the board of directors for 10 years.
About 15 years ago, he said, a friend said, "Let's go to the YF&R meeting," and it's stuck ever since.
When not at a Farm Bureau or other organization meeting, Breeding does a lot of shearing of sheep in the spring, all up and down the Eastern Shore and the East Coast. "I've been doing that since right out of high school — for 15 to 20 years," he said.