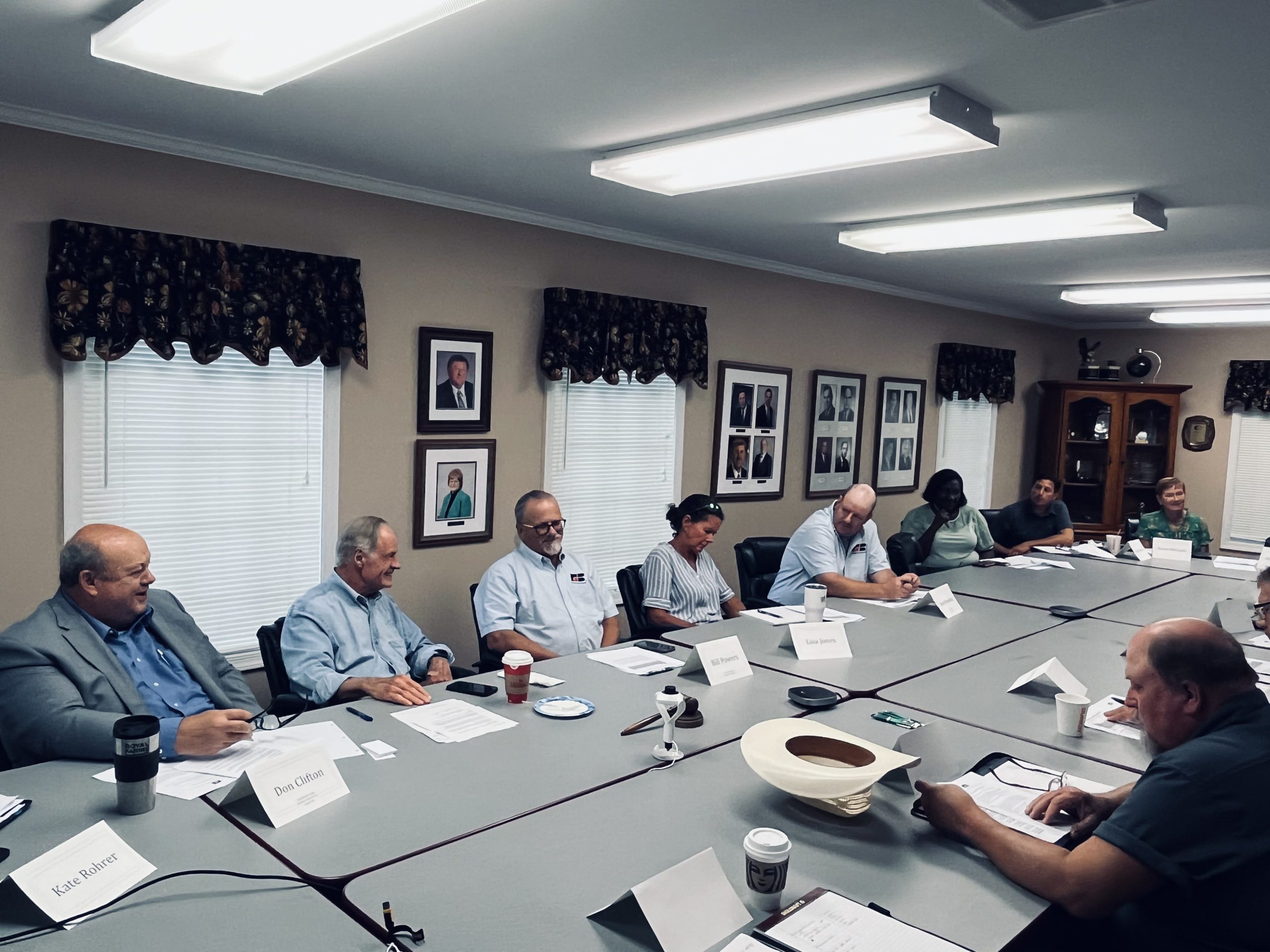 Tensions are rising for farmers and legislators alike as the national Farm Bill is set to expire at the end of September and a new, updated bill emerges on the horizon.
To better understand the needs of Delaware farmers, Senator Tom Carper, D-Del., held a roundtable Monday, Aug. 28 at the Delaware Farm Bureau, DEFB, office in Camden which included farmers from a variety of agricultural specialties and representatives from entities such as the Natural Resources Conservation Service and the United States Department of Agriculture.
DEFB Executive Director Don Clifton said he hoped to offer a varied representation of agriculture in the First State for this meeting, so he invited several farmers to participate including dairy and grain farmers with smaller operations, a grain farmer with a larger operation, a diversified meat producer and a poultry grower.
Sen. Carper started the meeting by acknowledging the hard work put in by farmers across the First State, thanking them for providing food and sustaining conservation efforts. He and his staff quickly dove into the priorities for what they hope will be a successful bipartisan Farm Bill, including advancing support for the growing aquaculture industry, improving on crop insurance programs as climate change and unpredictable weather patterns have impacted farmers in recent years and expanding qualifying practices for conservation programs to include more farmers. They said his office hopes the Farm Bill can be passed before the end of 2023.
"If nothing else can get through the Farm Bill, crop insurance has got to get through it," farmer and Kent County Farm Bureau President Jim Minner said during the meeting, citing the rising costs and increased risks associated with farming.
"I've had years when I wouldn't have made it without crop insurance. It's cheaper to get crop insurance in the midwest than in the east. It's twice as much. It's the risk, but there is a substantial cost difference," he added, stating that the increase is a reflection of the risks farmers face on Delmarva.
Kent County farmers and brothers Mark and Denny Wilson said government subsidies are crucial in getting more crop insurance coverage for farmers with operations of all sizes. Delaware Farm Bureau Executive Director Don Clifton agreed.
He told roundtable participants that the crop insurance program is "pretty intricate," but said crop insurance options must remain available as it benefits both farmers and taxpayers. "The crop insurance program is less expensive to the taxpayer. . ." than relying on Federal ad hoc disaster programs," he explained. "It's always too little money, too late. The bank's already foreclosed on a lot of [the affected farms]."
Kent County dairy farmer and crop insurance agent Greg Knutsen added smaller farm operations and dairy-related needs to the conversation, stating that those with smaller operations often have to pay almost double the premiums for crop insurance for one unit versus those with more than one farming property who can request an option called enterprise units. He agreed that subsidies need to stay in the Farm Bill and be improved upon to better include the dairy industry.
"I describe crop insurance as the 800-lb. gorilla in the room," Sen. Carper said light-heartedly as he listened to the multitude of concerns.
Lisa Jones, poultry farmer in Sussex County expressed support for paying poultry growers based on performance, especially from the perspective of a smaller operation.
"We need to be paid on what we can do [how we perform]. Everybody getting paid a straight price per pound is not a good deal," she said.
Although not Farm Bill specific, Clifton lauded the Healthy Poultry Assistance and Indemnification Act sponsored by Senator Chris Coons, D-Del. with bipartisan support, which would provide compensation for poultry growers within or near areas affected by diseases like avian flu outbreaks. He said the Farm Bureau supports efforts like these.
"Not only is the viability of the poultry industry critical to our opportunity to grow grain crops for a profit, but our success at growing grain crops is just as critical to our nearby poultry industry. We all need to work toward better agricultural opportunities because what benefits one usually benefits all," he said after the meeting.
Along with traditional farming concerns, NRCS State Conservationist Kasey Taylor mentioned seeing more concerns with rising sea levels, soil health, weather patterns and land practices and said they monitor developments often, "looking at current practices as a catapult for the future."
"Farmers here have done a great job with soil health and, with storms coming more frequently and lasting longer, we're also looking at soil moisture management," she said. "The one thing that we recognize is that we're still growing."
She added that NRCS now has the ability to approve some applicants for NRCS initiatives quickly through the Act Now program made possible by the Farm Bill, but, like many other programs, its continuance is at risk as the Farm Bill's expiration date looms in the near future.
"Our planet is on fire," Sen. Carper said, closing out the meeting. "Farmers are the best and original conservationists in the country. I've seen that with my own eyes and so have you. . . I want to make sure, for the people who gather in this room 100 years from now, that we have a strong ag economy."
Along with agricultural and risk management needs, the Farm Bill also covers topics such as trade, nutrition, rural development, forestry, energy and research.
American Farm Bureau Federation President Zippy Duvall said in an interview for AFBF's Newsline podcast, "We want to see a 2023 Farm Bill before the end of the year and ensure that it [Congress] has enough resources to write a meaningful farm bill, including strong risk management programs. We want to promote food security by ensuring a strong food supply, and also by supporting nutrition programs for those facing hunger. And we want to support job creation. The farm bill is a jobs bill. And we want to invest in ag research and conservation."
Follow the American Farm Bureau Federation online for more updates on the progress of the national Farm Bill at www.fb.org. The Delaware Farm Bureau can be found online at www.defb.org.