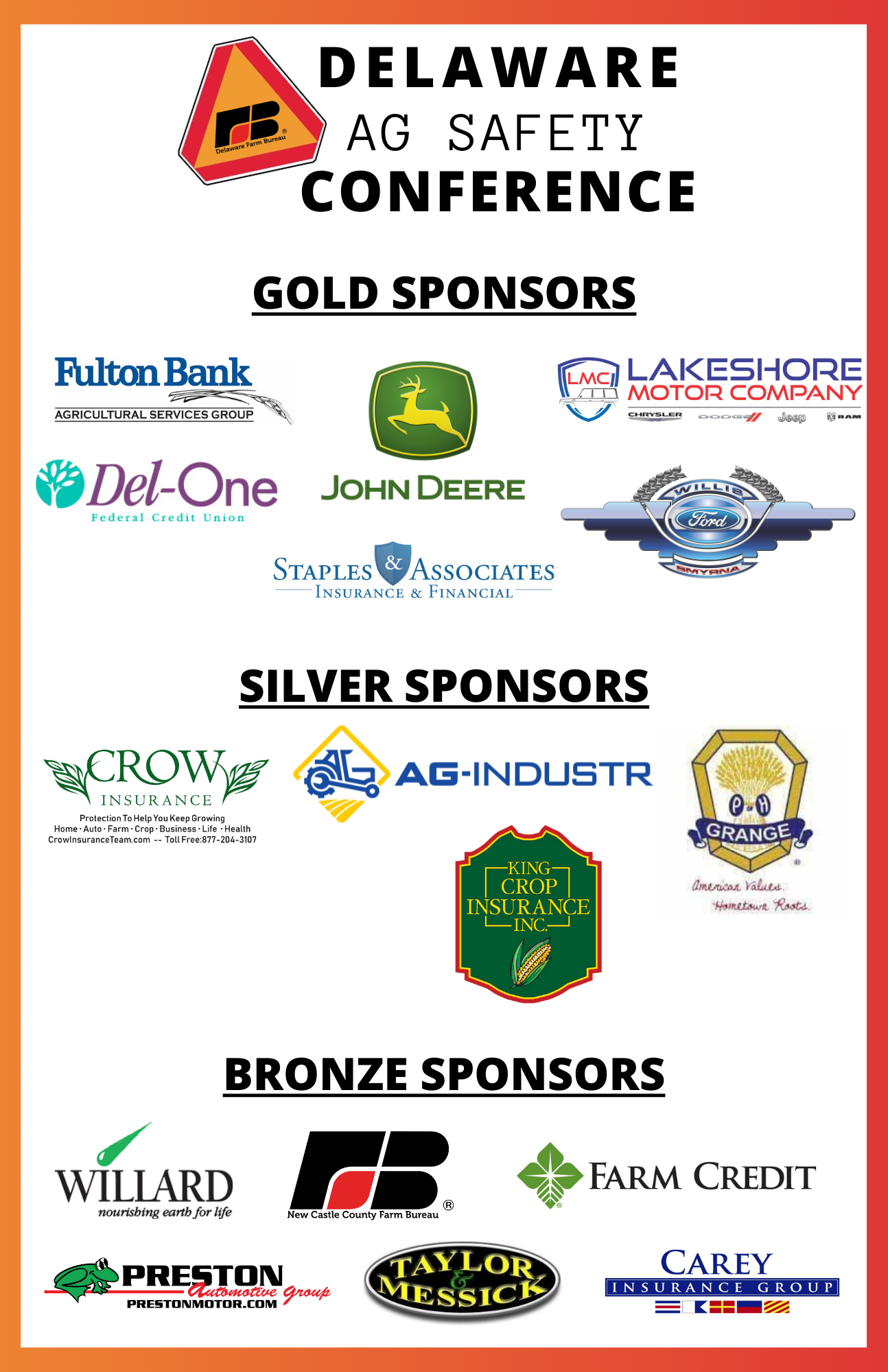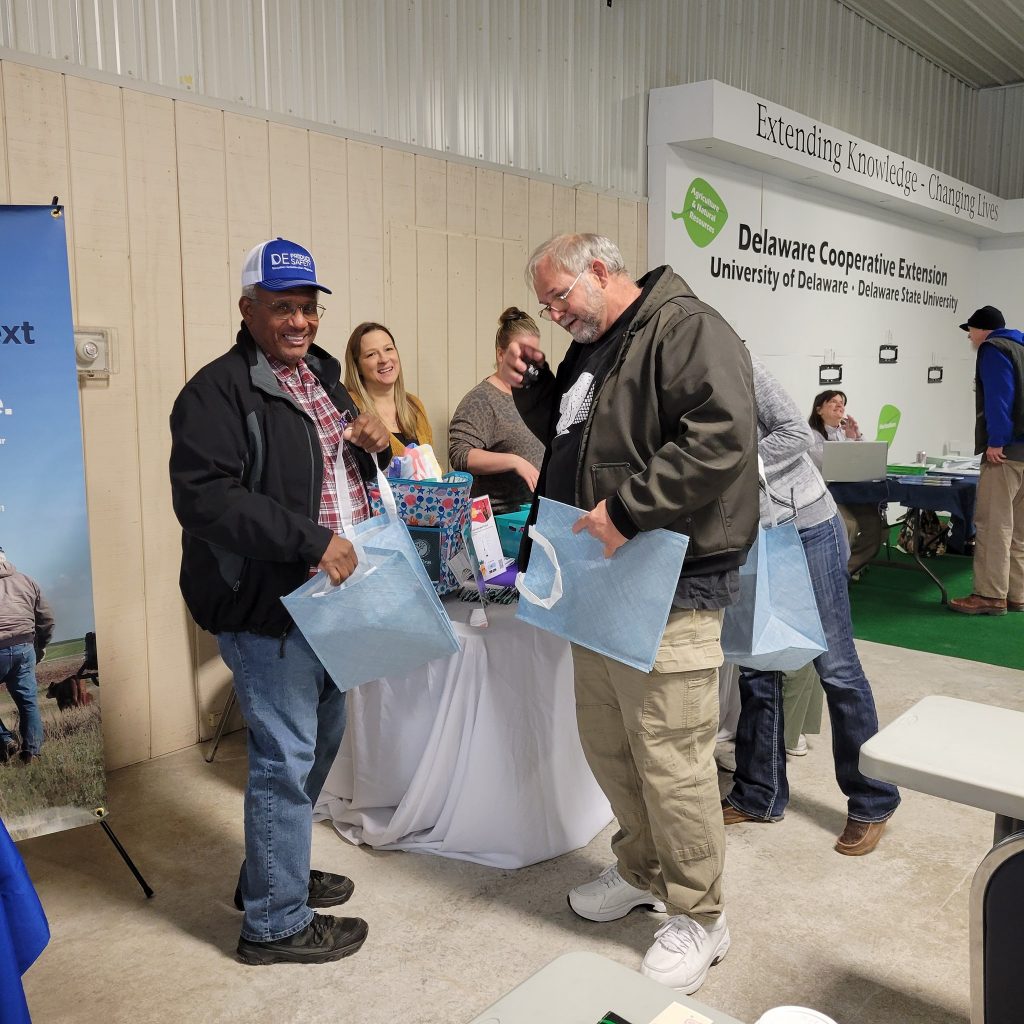 Farmer safety and wellness was brought to the forefront Wednesday, March 30, during the 5th annual Delaware Ag Safety Conference hosted by the Delaware Farm Bureau at the Delaware State Fairgrounds in Harrington.
Offered in partnership with Nationwide, the University of Delaware's Cooperative Extension and Delaware's Department of Agriculture (DDA), the conference brought to light issues such as heat-related illnesses, ladder safety, and fall prevention and protection.
"It's always fun to think about what topics to pick. This year, I think it all blended in together. It was supposed to be about you, the farmer," Safety Conference Chair June Unruh told attendees during the event.
Farms "create a unique challenge" when it comes to safety concerns, Matt Ludwig of Nationwide mentioned during his fall prevention presentation. He joined a host of presenters who emphasized prevention techniques to help safeguard farmers, workers, family members and the general public while doing things around the farm.
Other presenters included Dan Wagner of Bayhealth Medical Center who spoke of heat-related illnesses and University of Delaware professionals Matheu Carter and Dr. Kerry Richards who presented on ladder safety and worker protection standards respectively.
"We had some great information provided to us," Delaware Farm Bureau President Richard Wilkins said at the closing of the Ag Safety Conference. "Ag safety is a passion of June's [conference chair]. I wish we could all have as strong a passion for it as June has. It's a year-long effort of hers to make sure that farm safety and agriculture safety is front of the line."
Door prizes, coffee, donuts and lunch were also offered to participants along with free items from sponsors and the Delaware Farm Bureau.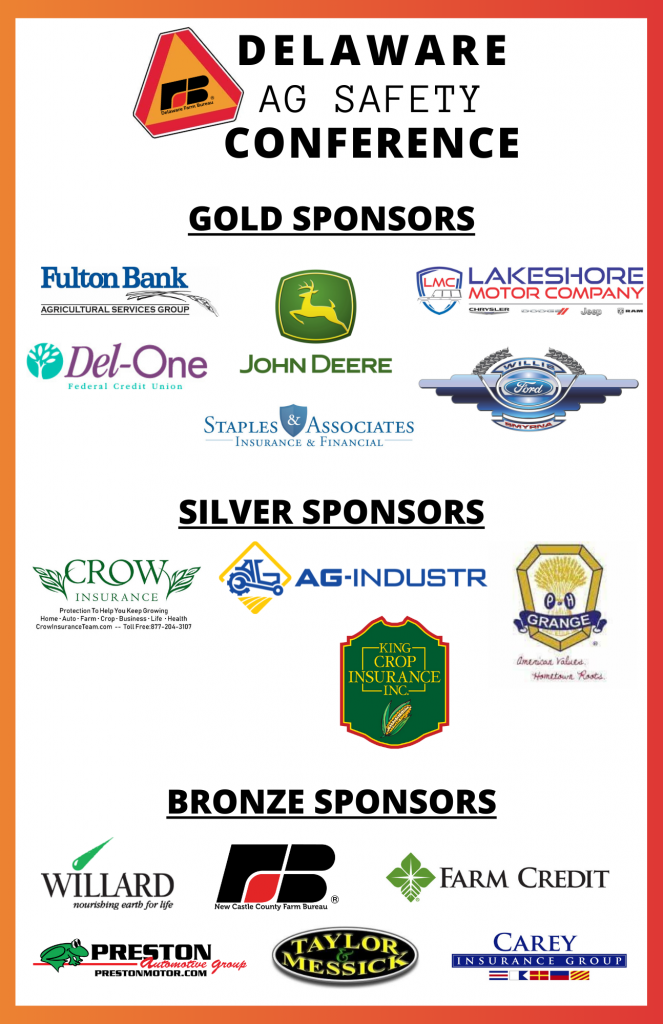 The organization also distributed grain bin safety signs that can be affixed to silos listing safety tips and a list of fire departments in Delaware equipped with grain bin rescue equipment and training. The training and equipment was made possible through Nationwide's Nominate your Fire Department contest. To date, fire departments in Bridgeville, Harrington, Milford, Camden-Wyoming, Odessa, Little Creek, Leipsic and Laurel have been awarded the training and equipment. Nominations are accepted for the next round of recipients through April 30, 2022.
New Castle County farmer Donnie Campbell said the conference echoed his own safety training from his 28 years of working with Delmarva Power.
"Everything we were doing [in the gas division] was about safety for the public and us. When you do that day in and day out, what we did was take unsafe situations and make them safe," he said. "When you apply it to the farm, we don't always think about safety. We just go out and do it. Now we've got a program that's bringing these things to us. It's not that it's hard; it's knowledge and knowledge is power. Now, because of this program, we can use this knowledge day in and day out. DuPont and Delmarva Power always said, 'Every accident is preventable.' And I agree with that. When you instill it in these guys, you're preventing accidents around the farm. And that's a good thing."
For more information on the Delaware Farm Bureau or membership, visit www.defb.org.