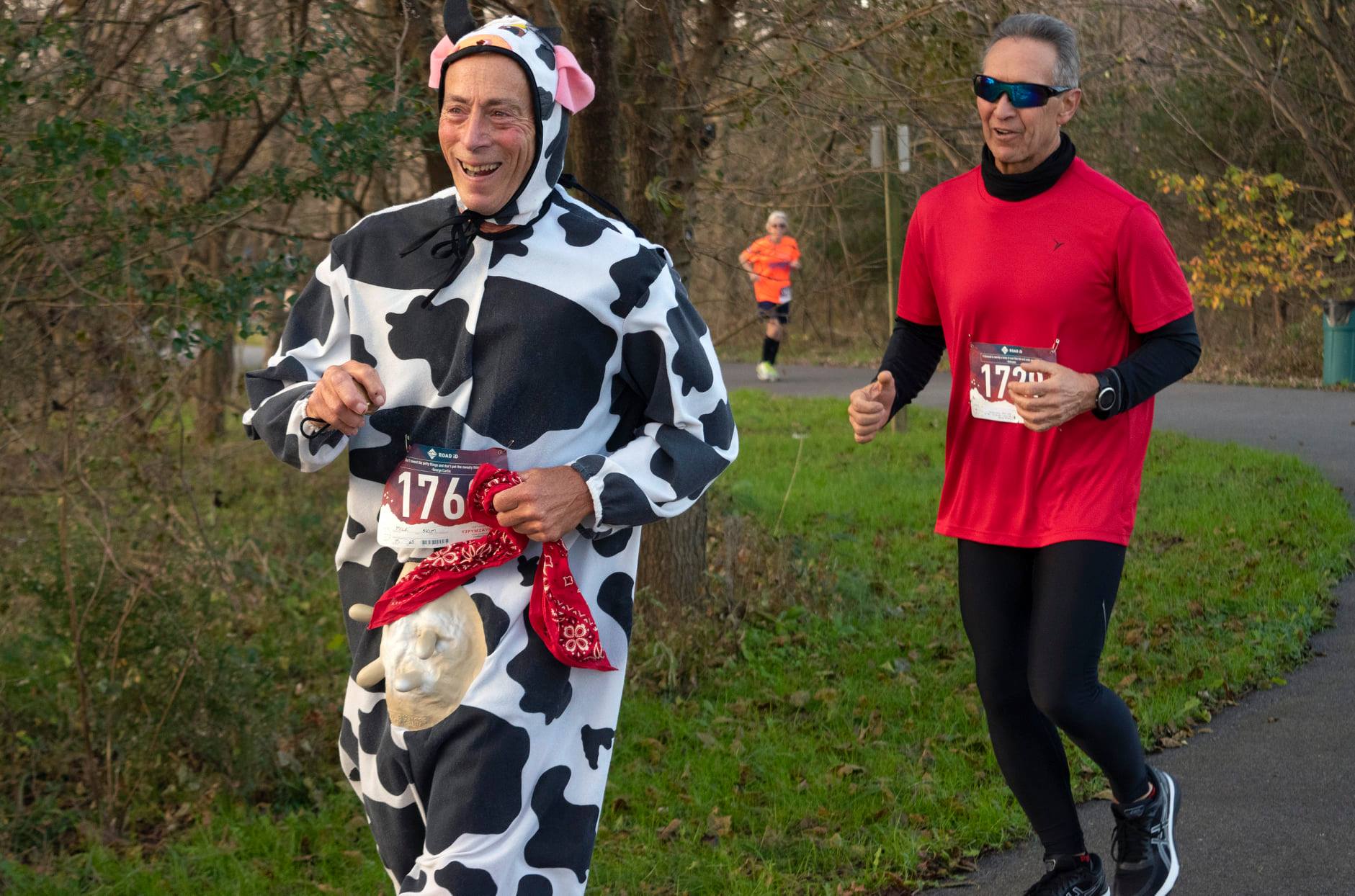 The Delaware Farm Bureau Foundation is gearing up for a fun year of advocacy and education.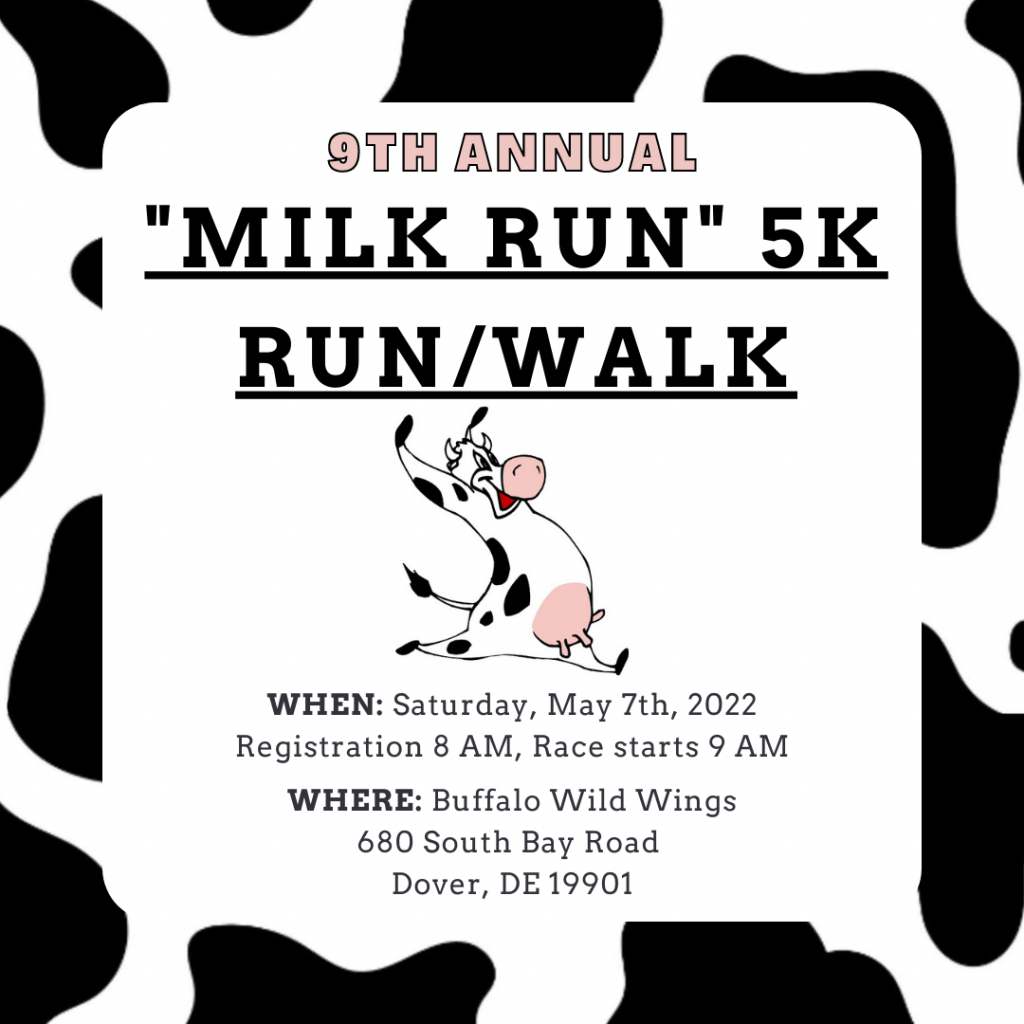 The 9th annual Milk Run 5K Run/Walk is scheduled for Saturday, May 7 with registration starting at 8 a.m.. The race begins at 9 a.m. at Buffalo Wild Wings in Dover.
Proceeds from this event, facilitated by Tri Sports Events, benefit the Ministry of Caring's Milk for Children Fund, Food Bank of Delaware's Backpack Program and the Foundation's efforts to advance agriculture literacy and advocacy.
The 8th annual Milk Run 5K Run/Walk brought out more than 100 participants, helping raise needed funds for the three organizations.
Priscilla Rakestraw of the Ministry of Caring said during last year's event, "We need the help of everybody to feed and to clothe and to shelter the poorest among us. Because of this event, we can give milk to every child that comes to the dining room and every child that comes to our shelter. I don't know what we would do without it. It is so important to us that people care and for the Farm Bureau Foundation to come forward every year and say we want to help you take care of the poorest among us."
Her organization feeds more than 500 people per day from all over the state and, "That's a lot of milk," according to Ms. Rakestraw.
The Food Bank of Delaware's Backpack Program is also available to those in need across the state. According to the organization, backpacks containing weekend meals and other goodies were distributed to 132 schools during the 2019-2020 school year impacting 5,857 students in Delaware.
"This event is a highlight for many of our volunteers and supporters. It's something different that promotes what we do in a fun, engaging way," Delaware Farm Bureau Foundation Coordinator Kali Voshell said.
"Part of our mission at the Foundation is to educate the public about agriculture and promote local products. We can do this by supporting these organizations. They also help distribute information on Delaware-made products. It's a great partnership," she added.
To register, visit https://defb.org/foundation/milk-run/. Registration is $25 until April 30 and $30 after that day or on the day of the event.