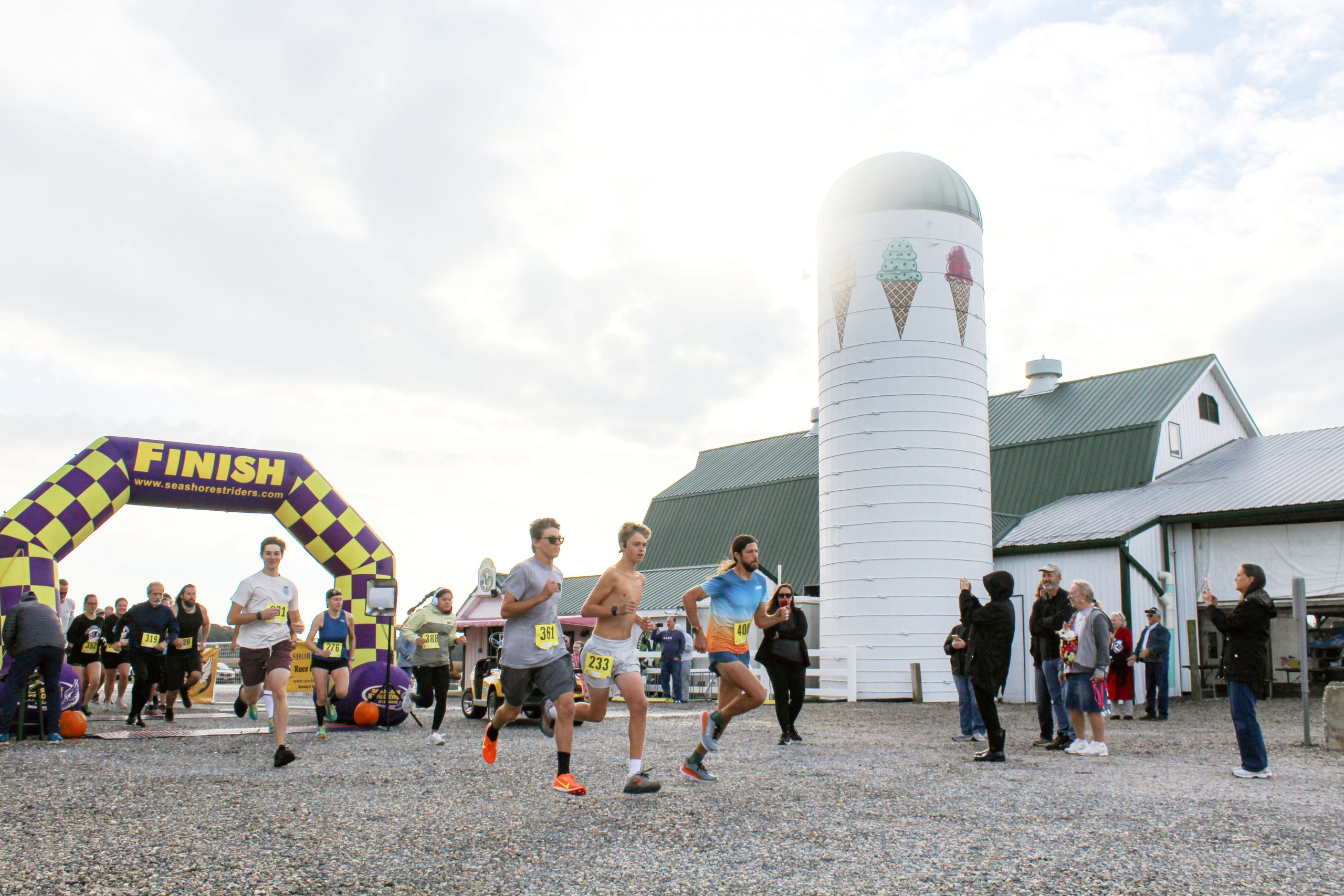 More than $10,000 was raised in October at the Delaware Farm Bureau Foundation's 3rd annual Lace Up for Ag Literacy 5k held at Hopkins Farm Creamery in Lewes.
Three friendly cows greeted walkers and runners Saturday morning, Oct. 21, at the agritourism location as they found their way to the registration table around 8 a.m.
The event benefited the Delaware Farm Bureau Foundation which works to promote ag literacy across the state for consumers of all ages. The Foundation also operates its Mobile Ag Lab year-round, bringing information to the fingertips of students across the state, and supports other educational efforts to increase awareness of the agriculture industry.
"It was nice to see everyone come out on a chilly morning to raise money for our Foundation. The work we do at both the Farm Bureau and our Foundation is crucial in increasing awareness for our industry and improving the lives of Delawareans across the state. We appreciate all of the support we get because we know just how important our work is to everyone," DEFB and Foundation President Bill Powers said.
Powers and other Board members were on hand during the event to help the 5k and its participants run, and walk, smoothly.
"This fundraising event is really important to the Foundation because it helps us raise funds so we can continue our mission of education and advocacy in Delaware," DEFB Foundation Board of Directors member Laura Hill said.
The Foundation's next fundraising event will be the annual Milk Run 5k, typically held in May. Through the Milk Run, the Delaware Farm Bureau Foundation partners with local organizations to maximize the impact. The springtime event benefits not only the Foundation, but also the Food Bank of Delaware's Backpack Program and the Ministry of Caring's Milk for Children Fund.
"We had a great time at the Lace up for Ag Literacy 5k. It was a beautiful course and everyone came back to the finish line with a smile. But best of all, we were able to raise money for our Foundation programming so we can continue supporting students, consumers and farmers here in Delaware," Delaware Farm Bureau Marketing Coordinator Mikayla Paul said.
For more information on the Delaware Farm Bureau Foundation, visit www.defb.org